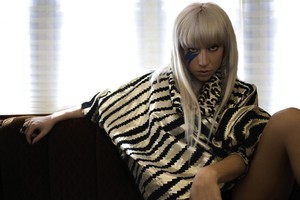 Natali Germanotta wouldn't dare to wear some of her sister Lady Gaga's attire.
Gaga's sister is a fashionista in the making. The 19-year-old currently studies fashion at prestigious college Parsons School of Design in New York City.
Although Germanotta loves her sister, she does not always love her eccentric clothes.
"Some of the stuff she wears I'd be like, 'No, never'," Germanotta told Teen Vogue.
Despite not wanting to don the same garb as her older sibling, Germanotta is supportive of her sister's choices.
She actively encouraged Gaga to wear a bodysuit encrusted in rhinestones coupled with beekeeper's headgear when the singer made an appearance at her high school reunion.
"She asked me, 'Should I dress really conservative and look not like myself, or should I do it over-the-top and freak everybody out?'," Germanotta recounted.
"And I was like, 'The latter, definitely the latter'. "
Germanotta directly benefits from her sister's outlandish style. The siblings' parents tend to pay much more attention to what Gaga, 25, is wearing.
"Whenever I wear something crazy and my dad gives me a hard time, I say, 'Well, at least I'm not walking out on the street with red pasties,' and he'll be like, 'Good point'," Natali explained.
- AAP