Soothe your post-winter skin with creams that protect against the elements.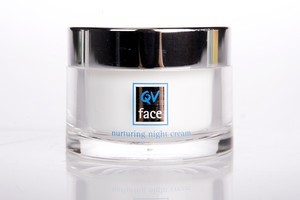 Winter is officially behind us now, but its rigours mean skin may be feeling far from spring fresh. Developing drier skin over the cooler months is common so now is the time to get it in tip-top condition.
The best bet is to avoid skin drying out in the first place. Dermatologist Joe Fowler advises protecting the skin barrier by using a good moisturiser before exposure to drying conditions. Products with colloidal oatmeal help with skin strength and glycerine and dimethicone add a protective coating.
For those with skin conditions such as eczema, rosacea or sensitivities, the after-effects of winter can be more pronounced and advice is needed on suitable skincare selections, but anyone can suffer dryness. Dr Fowler says this is because colder weather and indoor heating creates lower humidity environments and the temperature variation from outside to indoors can cause blood vessels to flush.
Compromised skin needs a mild soap-free skin cleanser and avoid over washing and bathing, including excessive washing of hands.
1. Kiehl's Creme de Corps Soy Milk & Honey Whipped Body Butter $94
Creme de Corps body cream and lotion are Kiehl's favourites, this shea butter soufflé is the newest in the line and includes oil extracts from olives and jojoba. (From Smith & Caughey's.)
2. Jurlique Enrich Body Cream 150ml $48
This unscented cream from Australia's pioneering and prestige natural skincare company is also available fragranced in jasmine or rose, with all three versions containing a richly moisturising mix of shea butter, jojoba oil and cocoa butter.
3. Aveeno Skin Relief Moisturizing Lotion $16.99
Fragrance-free formula with concentrated oat extracts and shea butter is kind to extra dry, itchy skin and well priced for everyday use. Intensely hydrating, but without a greasy residue.
4. Ego QV Face Nurturing Night Cream $23.67
From an Australian company with a long history of making products for sensitive skins, this night cream helps with dryness and being fragrance and added colour free has reduced possible irritants. Uses safflower oil to moisturise, with mineral oil, glycerine and parabens.
5. Philosophy Hope in a Jar For Dry Skin $97
Love the name, and here's hoping ... This smoothing cream has a cult following overseas and there's a lighter version which is suitable for combination skins that also need hydration. Contains rice bran oil, glycerine, dimethicone, lavender and parabens.
6. Blistex Intensive Repair $6.95
The best value little lip balm now comes in a relief formula with a cooling feel which repairs while protecting from chapping in the wind and cold. Made with a mix of lanolin, mineral oil, beeswax and cocoa and castor seed butters.
7. Bobbi Brown Hydrating Rich Cream Cleanser $70
For a rich cleanser try this one containing avocado butter. It massages in and rinses off and is part of a line ideal for drier or more mature skins. It is fragranced, though, so may not suit ultra-sensitive types.
8. SebaMed Cleansing Shower Oil $18.30
For sensitive normal to dry skin, this soap-free cleanser contains a high dose of avocado oil and lecithin. It supports the pH value of 5.5 for a healthy skin mantle.
9. The Body Shop Shea Whip Body Lotion $24.50
For very dry skin, this leaves a velvety feel using fair trade shea butter and babassu oil. The Body Shop has also extended its Hemp line, with a soap-free hand wash and hemp seed hand oil ($22) for intensive aid for very dry skin.
Stockists: See websites, as stated above, or as follows: Jurlique selected department stores and pharmacies, ph 0800 604 604. Blistex, Aveeno and Nivea from supermarkets and selected pharmacies and variety stores. Ego from pharmacies. SebaMed selected pharmacies, stockist free ph 0508 734 466.