Gill South visits a dermatologist seeking a cure for her hand dermatitis.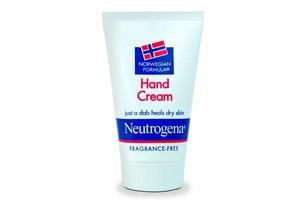 When you come to a top specialist, like no-nonsense dermatologist Dr Elizabeth Baird, you can almost hear the money making a run for it from your wallet. Baird, a Scot operating in Remuera, charges $230 for an initial consultation - gulp, and then there's the $50-plus prescription afterwards: but she is generous with her information and knows her stuff.
I make sure I get my money's worth while I am with her and discuss myriad topics from sunscreen, vitamin D, my son's skin, and the actual reason I am here, my hand dermatitis.
Baird directs me to the excellent NZ Dermatological Society website to read up on my particular condition which she diagnoses is hand dermatitis caused by contact with irritants.
She asks if I first got dermatitis when I had my children, which is when I started noticing it really. It's a shock to the skin when you go from being a professional office worker to changing nappies all day and doing more housework, she says.
Baird is right about that. As a stay-at-home mum for a bit, I got quite fanatical about the state of my floor. It was a bit OCD really when I think about it. But with toddlers you spend your whole time on the floor.
Baird normally sees women getting better with this after their kids grow older, but unfortunately that hasn't happened with me. The fact that my son gets eczema at times means that I probably have constitutional dermatitis as well - in other words there is a family history of dermatitis and hay fever. I'm pretty lucky, it's not stopping me from doing anything. Some people suffer so badly they can't open doors or use cutlery apparently.
I am prescribed two different types of steroid creams, Beta ointment, for two weeks and Aristocort triamcinolone cream for a week. Don't use the same steroid cream long term, says Baird, who looks gingerly at my aged Elocon steroid cream which resembles a very dirty tube of toothpaste. In tandem with the steroid cream, I have to use moisturiser all the time, up to seven or eight times a day. This is something I've been decidedly lax about.
Next is the management of my condition. The most important thing is to keep your hands dry. Patients who manage to do that show much improvement, says Baird.
I'm to use cotton-lined gloves for washing up but she lets me off going to bed with gloves on, which I've been advised at times. Most people are tugging them off within 20 minutes says the doctor. Enough to give you nightmares.
But when I'm in the kitchen I'm going to just have to wear my Marigolds the whole jolly time. Try drinking a glass of wine with them on. Of course it could be that my shampoo is doing it. Make sure you rinse your hands well, after shampooing, says Baird. I'm usually half asleep when shampooing my hair in the morning, so there's room for improvement there. Longer showers, excellent.
Baird urges me to go for as oily a moisturiser as possible and recommends creams like Cetaphil, Neutrogena Norwegian formula hand cream, QV cream or Aveeno. She sends me away with a bag of samples.
I'm loving the Neutrogena Norwegian hand cream which I've just applied - it really is good and greasy, I'm going to load up on this at the supermarket.
Next week:
I have an appointment with Mind Matters hypnotherapist Dagi Heider-Fray. Frankly, I've always been fascinated by hypnotherapy, maybe it can break my addiction to cake.