Look to keep your hair in the best possible condition.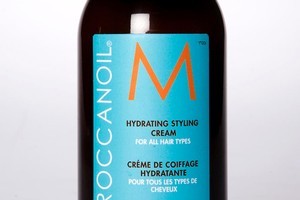 Around two-thirds of women colour their hair, so it's no wonder colour care is a growth industry. If you pay big money to get the right shade in a salon, you'll want it to last and be kind on your hair's condition.
Special shampoos, conditioners and masks for coloured hair have been with us for awhile, but now they are being joined by styling products and finishing sprays which also claim to help keep colour vibrant for longer. Some help screen damaging UV light rays.
Year round, colouring and heat styling are the leading causes of damage to hair. Other threats to hair health come from seasonal assaults, such as the drying effects of air-conditioning and buffeting from the wind. Ageing, illness, stress and poor diet can also cause unwanted changes.
Done carefully, neither colouring nor heat styling need cause undue harm, but badly treated hair can end up brittle and broken. Over-processed hair will suffer textural changes and unprotected styling will dry hair out and may leave ends split.
"The key thing that people have to understand now is that they should not buy any styling products without heat protection in them, says leading Australian stylist Caterina DiBiase. "We all use curling tongs, straightening irons or a blowdryer and we all use ceramic brushes because we want it faster, quicker and better.
Now we need to get better about using products that protect as we go about our merry way. This need not cost extra, it is more a matter of getting the right lines to help your hair. Gentler, ammonia-free colouring systems have been introduced by some companies and more natural take-home products are becoming available. Even the mainstream ranges are cutting back on harsher ingredients.
From supermarket to salon ranges, colour care shampoos are now widespread, with many also available in different formulas for different hair types. But that's where it starts getting tricky, knowing which are the right ones to choose, so Viva asked L'Oreal Professionel's national technical manager, Hayley Pullyn, for some advice. She says don't leave the salon without a home hair care plan to maintain colour and condition. Here's her general guidelines.
How soon after colouring should you wash your hair?
Generally speaking this is fine to wash the day after your colour service, but each head of hair needs its own personalised recommendations.
Should people with coloured hair always use a shampoo for coloured hair, or should they decide based on hair condition?
The first priority is to treat the condition of the hair. The fibre of deeply damaged hair is porous and as a result colour will fade more readily. Once the hair's condition is repaired you would then look into a colour care range. (Salon services to help restore hair condition are available as are specific damage shampoos of which Pullyn recommends L'Oreal Professional Absolute Cellular.)
The second factor to address is the customer's primary goals. Are they most concerned about colour care? Perhaps their strongest desire is around providing nutrition and definition for their curls, or for volume. In these instances, the stylist can recommend hair care that incorporates products across a care family to cater to both primary and secondary needs.
Is it necessary to keep using a colour care shampoo?
Some consumers do note their hair colour 'settles or stabilises' after a few days of wear, but it is absolutely necessary to continue with a care range after they feel it has stabilised. Having healthy shinny hair is one of the sought after signatures of beauty, and professional colour is a great way to achieve this. Longevity of colour is best supported by continuously caring for your hair.
What is in (isn't in) colour care shampoos that makes them preserve colour longer?
Colour care shampoos contain gentler surfactants (cleansing agents) than other shampoos. They are kinder on the cuticle layer and slow down the oxidation [fading] process. If reds, plums, and coppers are your colour of choice, then try a sulphate-free shampoo.
The gently cleansing formula will help protect vibrant colours from the fading effects of water and help keep reds radiant for longer. Colour care shampoos also contain technology which is specifically designed to protect coloured hair and prolong colour radiance. (This can include a lightweight film that repels water absorption as used in L'Oreal Professionel Serie Expert Vitamino colour shampoos.)
Where do toners fit into the scheme of things for coloured hair?
Those who have had highlights may have experienced a 'toner service' in salon, and this is done to achieve a particular tone after having highlights or a lightening service. This type of service can often can leave us with the appearance of a yellow/orange to our highlights, and the purpose of a toner is to counteract this.
Toners can also be used to add depth, soften, or add warmth to highlights.
(Specific shampoos, enriched with violent micro-pigments or anti-yellow agents, such as Serie Expert shine Blonde and Silver are also available to help neutralise unwanted yellow or brassy tones.)
Use with care
These new products claim added benefits for healthy hair:
1. Pureology Colour Stylist Anti-Split Blowdry $37.50
Fans of Pureology's colour care shampoo and conditioners will be keen to get their hands on its new range of styling products, which include the same anti-fade complex that in under 10 years has made this company a leader in the United States salon market. Its botanically derived cleansing ingredients smell great and I love the soft, silky shine they impart. Now there's six clever stylers including this hair cuticle-closing cream which is lightweight and humidity resistant, or try the Nourshing Nectar for easy detangling and gentle blowdrying followed by the Cuticle Polisher shine serum.
2. Goldwell Style Sign Jelly Boost $29.95
New to the Style Sign range which is designed to help the salon colour Goldwell has built its name on, Jelly Boost is an spray gel that adds body and texture, with the benefit of heat and colour protection. Work it into hair before blasting with a blowdryer or shape a shorter style.
3. Giovanni Wellness System Shampoo $22.50
Brands that describe themselves as "eco chic" tend to make me wince at market speak, but Californian company Giovanni has been making environmentally friendly hair stuff for some time, rather than just jumping on the green bandwagon. This sulphate and paraben-free shampoo draws on Chinese botanical ingredients and Western technology to come up with a nourishing shampoo the company calls "follicle-focussed" to help soothe dry and itchy scalps and be mild on the hair cuticle so it won't shift colour.
4. Moroccan Oil Hydrating Styling Cream $56.50
It started with the much vaunted argan oil, then shampoo and conditioner, now there are styling products also imbued with the moisturising extract which provides some natural UV filtering. This cream helps banish frizz and adds shine and can be applied to damp or dry hair to assist with styling. There's also an impressive new shine spray.
5. Kerastase Chroma Sensitive Cleansing Balm $46
Use to wash your colour-treated hair, or alternate with another Kerastase shampoo selected to focus on your hair's condition. This balm is three parts made of nourishing agents to one part of cleansing agents, meaning it has a low lather formula and gentle texture to reduce friction on hair fibres, so lessening cuticle aggravation while helping seal in colour pigments.
6. Wella Professionals Stay Brilliant Colour Protecting Styling Lotion $27
Preserve coloured hair while coaxing light hold and radiance. Apply a few pumps to damp hair and comb through before drying as desired. Can be used to enhance precision parting.
7. Matrix Total Results Color Care Miracle Treat $18.50
One of the hero products from Matrix's new Total Results range, which includes a Color Care line comprising shampoo, conditioner, mask and this spray - to add shine while protecting colour and taming frizz for a more manageable, strengthened finish.
Stockists: From brand affiliated salons and specialist shampoo shops, except Giovanni from Farmers and selected heath stores (stockists details ph toll free 0508 4 23737). Kerastase, Pureology, Redken, Matrix ph 0800 657 666. Wella 0800 800128, Goldwell, ph 0800 567465. Moroccan Oil 0800 252530.