Government has raised the excise on wine, but it's producers rather than consumers who are likely to wear the increase.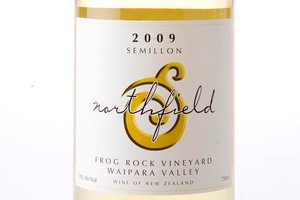 Be wary of strong drink. it can make you shoot at tax collectors ... and miss," wrote science fiction writer Robert Heinlein, but after this month's wine excise hike, the largest in two decades, I'd be inclined to reword this as, "Be wary of strong taxation. it can make you shoot the wine industry ... and miss the point."
Taxing alcohol has always been a handy way for the state to line its coffers and with the rise of 12 cents a litre, now $2.03 of every bottle of wine you buy is going to the Government. The good news for wine drinkers is that it's unlikely you'll see the price of your favourite bottles rise given the current competitive conditions in wine and the dominance of the big supermarket groups who wield too much power to pick up the bill themselves.
It's going to have to be absorbed by the wineries, already in the throes of difficult times, with recent months seeing labels such as Canterbury's historic Saint Helena winery and Marlborough's Sentinel go into receivership.
"The timing of this increase could hardly be worse. Economic times are tough, we have already had last October's GST increase, and now wineries face the largest excise increase in over 20 years," says Philip Gregan, CEO of New Zealand Winegrowers. "The chances of wineries being able to recover the increase from the market seem very slim as a result."
"The impact of successive excise increases on domestic producers has been to undermine the profitability of producers selling into the domestic market," adds his colleague, John Barker, general counsel at the industry body. "So it's effectively a tax on producers' profitability, preventing this money being reinvested in their businesses."
Taxes have often been touted as a tool for tackling alcohol abuse, with those favouring this citing evidence that increases in the price of alcohol generally lead to a decrease in its consumption. But now taxes are no longer putting the price of wines up, this social excuse has been rendered redundant. To put this into perspective, while taxes have continued to rise since the introduction of the Sale of Liquor Act in 1989, New Zealand has experienced inflation at 67 per cent against a rise in wine prices of 42 per cent - the real price of wine has gone down.
Thankfully the rate rise is not as severe as the one suggested by the Law Commission in its proposal for alcohol reform released last year. This recommended increases that would see alcohol prices rise by an average of 10 per cent.
However, New Zealand remains one of the wine producing countries with the highest wine duties. It may not be up there with wine importing nations such as Iceland - where an equivalent of close to NZ$5 per bottle of wine is taken up by tax - or Britain, where it's around NZ$3.50, but it's still way ahead of Italy and Spain, who don't levy any excise on wine at all.
"Excise is paid by producers and in the current environment increases are not passed on to consumers," confirms Gregan. "This has been the case for some time and will be the case again this year. The end result is more pain for producers."
LOCAL DROPS
A BLANC TO CHECK
Whitestone Wines Waipara Valley Pinot Blanc 2009 $25
There may only be a handful of producers in the country working with this relative of pinot gris, but the quality of most of their efforts suggest it works well in our vineyards. This medium-bodied example exhibits the variety's characteristic notes of juicy apple and citrus, joined by hints of stonefruit, nut and savoury nuances. (From Waipara Wine Cellars: pip@waiparawinecellars.co.nz.)
RARE BEAUTY
Northfield Frog Rock Vineyard Waipara Valley Semillon 2009 $27.95
Another Waipara wine made from a lesser planted grape, Northfield's honeyed, limey semillon has been aged in oak for 18 months, giving it an attractive rich, spicy, nutty and toasty character. (From Caro's.)
SEXY DÉBUT
The Messenger Menage a Trois Auckland Malbec Cabernet Franc Merlot 2008 $98
An impressive debut by this estate in Stillwater, just north of Auckland. Its first vintage is rich and velvety textured with concentrated and ripe dark berry fruit seasoned with spice. (From Fine Wine Delivery Company.)