Top tips for shopping the sales.
Get in the mood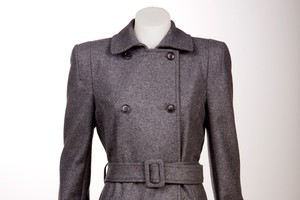 With sales shopping, you get back what you put in - make the effort and you'll bag the best bargains. Some people relish a long day spent trawling through the sale rails. Some don't. Either way, you have to be in the mood - not tired, or stressed, or hungover.
Go with someone else
Perhaps you take an "every man for himself" attitude to shopping or perhaps you can't bear the thought of trying to fish your mother or best friend out of a bargain basket covered in fluff. Either way, you'll need a companion to help you to avoid the siren call of last season's tat, so make sure you have a friend present to lash you to the mast and refuse your pleas to be allowed to try it all on.
Think classic
Ask yourself why this piece hasn't sold. When there are rails and rails of one garment, you wonder why the nation has rejected it so vigorously. And it's usually to do with cut or pattern. Cashmere jumpers, basic T-shirts, jeans, posh undies and tights are all sensible buys.
Well-tailored coats and slim-cut black trousers are always worth buying when the price is slashed.
Avoid lunchtime
"I'll just pop in at lunch and have a look," you think, whirring efficiently. But the shops are so full of other workers and the rails so picked over and chaotic that they resemble a child's dressing-up box. Cue cold sweats and a retreat to the new-season, full-price - and crucially, empty - section of the shop.
Accessorise
If you crave bold, statement pieces, avoid high-fashion "hero" items which will date quickly. Opt for eye-catching accessories that appeal to your individuality - creative designer shoes, bags and jewellery are far more versatile in the long run. So if there's a particularly wacky trend you're desperate to be part of, do it with a cheap bag rather than a bank-breaking floor-length gown.
Look ahead
To predict the future, you have to understand the past, as they say. Fashion's not too different. Before you hit the sales, think through autumn trends and have a rifle through the mags to discover the key looks for spring. Set aside anything obviously seasonal, such as sheepskin and focus on styles that can work all year round.
Make sure it fits
Returns policies differ hugely, so make sure you know what you're buying into. Many shops will not refund sale items, so it's worth trying things on before you pay for them. Don't just buy something because you like it and you'd like to fit into it. And never buy anything in the wrong size. The intention to diet into it or have it adjusted usually remains just that.
- INDEPENDENT