Don Kavanagh is the editor of Thirst magazine.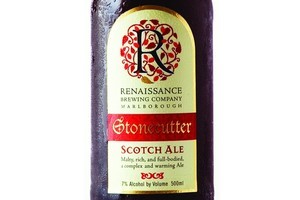 It had been a while since I'd tried any Renaissance beers, until I was prompted to do so by the results of a recent brewing competition in Australia.
The Blenheim-based brewery picked up a swag of medals at the Australian International Beer Awards, including a trophy for best stout.
The Craftsman Oatmeal Chocolate Stout picked up a prize at what is now the second-biggest brewing competition in the world, a huge endorsement for Renaissance, who have been quietly plugging away with their top-quality ales for a few years now.
It's a good thing for them, obviously, but also for the New Zealand craft brewing scene, which - while burgeoning - seems to be missing out on the wider attention it deserves.
For all the people claiming to drink only handcrafted ales, there is a lot of mainstream draught flying off the shelves, so perhaps recognition from outside will help.
Renaissance has been assiduous in its production and packaging down the years.
Pick up one of their beers and not only will you be impressed with the label design, but you can also be confident that the beer inside is very, very good indeed.
Some of the beers are of limited availability (including the stout), but they are worth hunting down, so get cracking.
And here's hoping that the brewery's success will be the spur for a renaissance of interest in this excellent brewery.
Renaissance Craftsman, RRP $10.49 for 500ml
Ridiculously rich on the nose, with deep chocolate, sweet porridge and a faint blast of Blue Mountain coffee bean in the background. Mouthfilling and rewarding on the palate, with the chocolate character obvious, but not overpowering. Beautiful balance between the sweet malt and the hops, a truly champion stout.
Renaissance Stonecutter, RRP $9.49 for 500ml
Big beer (7 per cent alcohol) but so perfectly integrated that you'd hardly know it. In the "wee heavy" style, it has a vivid mix of caramel malt, piney hops and roasted coffee on the palate and hangs together beautifully. It manages to marry the vibrancy of an IPA with the weight of a stout in a beer that is both refreshing and rewarding.