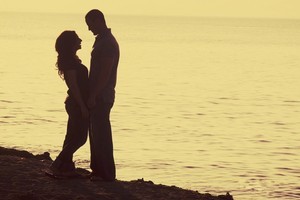 Half of all New Zealanders can still count their sexual alliances on their fingers, despite a claim that Kiwi women are the most promiscuous in the world.
The long-running Otago multi-disciplinary study, which has tracked just over 1000 people since they were born in Dunedin in 1973, has found that half of the men had 10 or fewer sexual partners by age 32, and half the women had eight or fewer partners.
But a small group of highly active men and women pushed up the average number of sexual partners by age 32 - the total of all sexual partners divided by the number of people surveyed - to 20.8 for men and 13.3 for women.
Those figures are comparable, although gender-reversed, with a survey of 26 nations by a condom maker that found Kiwi men had an average of 16.8 partners and Kiwi women an average of 20.4 partners. The women's figure was the highest in the world.
The Durex survey, quoted at a Family First conference on Friday by Timaru gynaecologist Albert Makary, was dismissed by Family Planning chief executive Jackie Edmond as a "once-over-lightly" online survey.
The questions in the Dunedin study were based on a British survey done in 1990, 2000 and 2010.
Results from last year's survey are not out yet, but the results from the 2000 study found British people aged 25 to 34 were slightly less promiscuous than their Kiwi cousins.
Half the British men had had seven or fewer partners and half the women had had five or fewer partners. The British averages were also lower, at 13.6 for men and 7.3 for women.
BUSY LIVES
Median number of sex partners by age 32 (NZ) or 25-34 (UK)
New Zealand
Men 10
Women 8
United Kingdom
Men 7
Women 5