Don Kavanagh is the editor of Thirst magazine.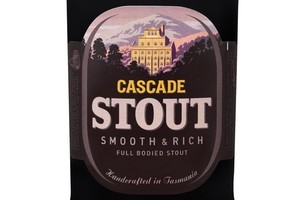 The Christchurch earthquake is the gift that keeps on giving when it comes to small tragedies.
Once you get past the bigger tragedy of the whole sorry mess, you realise there are endless little hiccups that keep on tripping you up. And without wishing to belittle the genuine disaster in our southern city, one of the biggest annoyances for me has been the great Guinness disappearance.
With this country's Guinness being brewed inside the Red Zone, stocks of the black nectar are slipping out in dribs and drabs, with reinforcements being brought in from Australia to fill the gap.
It's got so bad Lion is spending an extra $8 million to bring its Auckland brewery up to spec for brewing Guinness there.
At one stage, the shortages were so sudden and sporadic that my local was emailing its regulars to let them know when the Guinness was on.
Now I can live without Guinness. I don't like to, but I can if I have to, as long as there are dark substitutes to be had. DB bars have been quite popular with me recently as the Murphys doesn't seem to be experiencing distribution problems and I was delighted to find more bars stocking Coopers on tap.
There are good stouts and porters available from smaller brewers, but it's hard to find them on tap, although not impossible. The great Guinness famine of 2011 wasn't long or particularly harsh, but it certainly taught me to hunt out adequate substitutes. After all, man cannot live on India Pale Ale alone.
Cooper's Stout, RRP for a 6pk $15.99 375ml bottle
Coal black, dry and with an almost tannic bite, this is a big Australian beer at 6.3 per cent, but it doesn't taste like one. Instead it's packed with dark chocolate and coffee notes with a hint of burnt toast on the finish. Dry and rich.
Cascade Stout, $15.99
Another Aussie, this time from Tasmania. A sweeter stout, but still packed with coffee and chocolate flavours, but without the residual bitterness of dryer stouts. Warm and inviting, it pours well and won't break the bank.