How best to find the pick of the bunch after a tough harvest.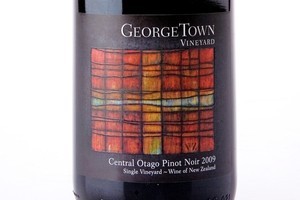 As reports filter through from wineries about the 2011 vintage, some vignerons have definitely got their glasses half full. Let's hope these are charged with wine rather than the water that deluged many regions this harvest and makes some of the more upbeat assessments of one of our more challenging vintages warrant a little reading between the lines.
It's been a tough year for many of the country's wineries as La Nina wreaked its warm and rainy havoc across the North Island in particular. Creating conditions that cause disease and potential dilution, it hit the upper North Island hard and east coast regions of Gisborne and Hawkes Bay.
Further south, the regions of Martinborough, Nelson, Marlborough and Canterbury got a fair sprinkling, but nothing so severe. And even in usually hot and arid Otago, the region experienced an uncharacteristically cool and wet season.
Rot, slip skin and dilution may have been words muttered in some vineyards this year, but you'll not see these on many vintage reports. That said, our producers are not the worst offenders when it comes to talking up tricky years or hyping good ones, with a region such as Bordeaux recently criticised for crying wolf after declaring four "vintages of the century" only 11 years into this millennium.
If you're wading through the wine speak of a winery's vintage report, here's a few tips to help weed out the euphemisms from the terms you can trust:
A winemaker's vintage: Indicates a challenging year, but contains a good splash of truth as the expertise of the best wineries will often mean they make some decent drops even in dodgy years. In these it's good to stick to reliable labels.
Light: Not a pejorative term when used honestly, but sometimes applied to wines that are lacking in substance. This can be the case in wet years, in which rain can dilute grapes or see them picked before flavours are fully developed.
Pretty good: This damns with faint praise and suggests mediocrity. "Good to average" and "not wildly unhappy" are comments to the same effect that I've already seen uttered about this vintage.
Bumper crop: This year's vintage looks to be the largest ever, but size is often not important when it comes to the quality of a harvest. Lower crops can lead to more intensely flavoured wines, while over cropping can affect concentration and the ability to ripen grapes.
Cool conditions: These are great in warmer climates, but often not so hot for grapes in cooler ones like ours which often require all the warmth they can get to ripen and prevent reds such as cabernet sauvignon, from being tough and herbaceous.
Selective harvesting: Going through a vineyard and picking only the best is one way of mitigating the negative effects of nasty weather.
Wines for early enjoyment: When applied to styles that would usually be long-lived, this hints that they may well lack the structure and fibre to age, but conversely could be perfectly pleasant if drunk young.
Interesting: Just as my mum politely made this comment about a catastrophic teenage haircut, when alluding to vintage conditions, you can usually read this as "bloody awful".
But the proof of the vintage is in the tasting.
From what I've sampled so far - admittedly likely the best batches proffered by some good wineries - despite this year's challenging conditions, there should still be plenty of wines I'm personally hoping to savour rather than spit!
SURE THINGS
CONSISTENTLY IMPRESSIVE
Nautilus Marlborough Sauvignon Blanc 2010 $25
Nautilus makes a consistently impressive textural style of sauvignon blanc. Its 2010 vintage exhibits notes of ripe peach and passionfruit threaded with oregano, which is counterpoised by a fresh limey, flinty edge. (From branches of Nosh, Accent on Wines, First Glass, Point Wines, Fine Wine Delivery Company, Princes Wharf Wines and Spirits.)
GOOD VALUE
Mills Reef Reserve Gimblett Gravels, Hawkes Bay Merlot 2009 $24.95
With its bright and juicy dark berryfruit notes laced with chocolate, liquorice and spicy oak, this merlot offers plenty of concentration and structure. (From Fine Wine Delivery Company, St Heliers Wines & Spirits, selected Auckland New Worlds, Hamilton Wine Company, Liquor King Mt Maunganui, Mills Reef Winery.)
UP-AND-COMING PINOT
George Town Vineyard Single Vineyard Central Otago Pinot Noir 2009 $42.20
Another promising pinot from the relatively new project of ex-Chard Farm viticulturalist, Ian Dee. Fragrantly floral, with a silky palate layered with lifted notes of rose over red and black cherry fruit and a spicy, savoury, gamey undercurrent. (From sgt.peppers@xtra.co.nz, wine@georgetownvineyard.co.nz)