Don Kavanagh is the editor of Thirst magazine.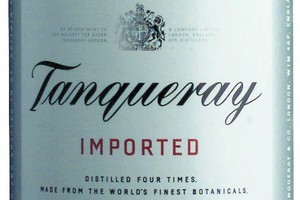 I had an interesting morning recently, one of those days you think is going to be dishwater-dull, but turns into something much more exciting.
The turning point was sipping neat gin at 10.30am in a hotel foyer in the company of a man dressed in a pinstriped suit and a bowler hat.
I don't normally make a habit of accepting drinks from well-dressed strangers - especially at 10.30am - but I made an exception for this one, since he had come a long way to let me try a truly remarkable gin.
Gin isn't something I normally turn to when the weather gets mucky. It lends itself more to balmy evenings on the deck, over ice and topped with tonic. But gin is more than simply a summer refresher.
A martini is a reliable option at any time and the drier the better. My pinstriped friend gave me a wonderful recipe for one that instructed one to: "Shake the gin over ice and pour into a chilled martini glass while looking at the vermouth bottle on the other side of the room."
Another lovely winter warmer is gin with bitter lemon. If you can't find bitter lemon, simply add some tonic water to a sour-ish lemonade or lemon juice.
It adds a different dimension and a bit more weight to gin than tonic does alone.
Hot gin is another winner in the bad weather. Simply mix gin with lemon juice, sugar and hot water and garnish with a cinnamon stick. The cinnamon goes well with the botanicals in gin.
You don't have to give up your favourite drink just because summer is over and the taste of gin is so reminiscent of better weather that it will take some of the harsher edges off winter.
Tanqueray, RRP $46.99
Packed with resin and clove aromas, this is glorious on the palate, with woody herb, juniper and orange oils flavours. A real line and length spirit that shines in martinis or over ice.
Broker's Gin, RRP $ 39.95 for 700ml
Juniper, citrus peel and nutmeg all rolled into a seamless taste explosion. So good on its own that it's almost a shame to dilute it , but mixed in equal parts with tonic, it is divine.