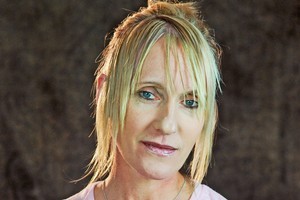 Sarah Quigley is a novelist, poet and critic whose latest book, The Conductor (Vintage, $39.99) is on the NZ fiction bestseller list.
The book I love most is ... The Book of Disquiet, by Portuguese writer Fernando Pessoa. He was almost unknown in his lifetime but after he died in 1935 a trunk was found containing thousands of poems, letters and journals. This book is a selection of those. I read it very slowly, over about a year, so it felt like dreaming. It's beautiful, poetic, and memorable.
The book I'm reading right now is ... Poles Apart, by Gareth Morgan and John McCrystal, about climate change. It's topical and incisive.
The book I'd like to read next is ... a collection of Chekhov's letters, sitting half-read on my breakfast table. The letters reveal an intelligence and humour that feel incredibly modern, in spite of being written over a hundred years ago.
The book that changed me is ... Dodie Smith's I Capture The Castle. Fictional characters can be as colourful and engaging as real people.
My favourite bookshop is ... I love too many to choose one! Any good independent bookshop that's fighting the battle against chain stores.
The book I wish I'd never read is ... Stephen King's On Writing. I left it in a rubbish bin at Heathrow.