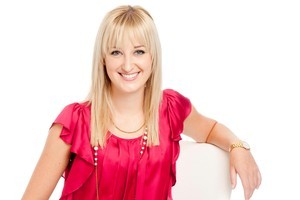 Jennifer Mason would never hand over an album of personal photographs to a person on the street but accepts strangers could come across pictures of her and her friends on the internet.
The online photo albums are her favourite feature on Facebook.
The 22-year-old sales trainee of Kohimarama is a savvy Facebook user, with one profile set up for professional purposes and one for personal use.
But despite having the most restrictive privacy settings and hiding her personal profile so it's not searchable, she knows that once she is tagged in a photo, her picture could be accessed by friends of friends.
"I would never put a photo up on either page that would be offensive to anyone or make someone look bad," says Mason.
She recently culled her personal Facebook friends from 600 to about 200, to only include friends and family. "Only people I trust."
Mason would tell someone on the street and post online where she went to school and her workplace but would not hand out this information to someone on the phone. "I've never been a big fan of people calling up and talking to me," she says.
Mason is careful not to give out her full birth date online.
"If they know your full birthday they can access all sorts of things," she says.
Amy Snowden, 18, a trainee hairdresser of Pakuranga, has a perception that putting her personal information on Facebook is more protected than telling someone face-to-face or over the phone.
She has about 270 friends on Facebook and has her privacy settings restricted to friends only, however is aware that friends of friends could get access to her photos.
Snowden would not reveal her workplace to someone on the street or on the phone but is happy to put that information online.
Sarah Campbell, 17, a student at Pakuranga College, has about 400 friends on Facebook and is more comfortable posting information on the internet than answering personal questions face-to-face or by phone.
"I feel like people online are my friends," says Campbell. "So I'm more likely to share information with them than a stranger, even though you could get strangers online."
Online she is happy to put her full date of birth, yet she would refuse to tell someone on the phone her age. She's fine with answering questions about her school, workplace and interests through any medium but would never hand over a list of her friends' names to someone on the street or on the phone.