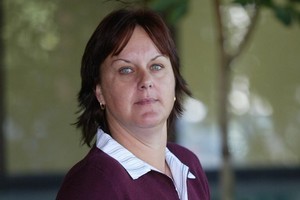 The caregiver of tug-of-love child Caitlin Jelicich says her plan to adopt the little girl won't change anything for her Kiwi dad Stephen Jelicich.
The Manawatu farmer made international headlines in 2005 when he took baby Caitlin into hiding during a bitter custody fight with his Welsh former wife Diane Ellis-George.
He handed Caitlin to her mother after nine days on the run.
Ellis-George died two years ago of breast cancer and since then Caitlin has been cared for in the UK by her half-sister Danielle Kestin.
Last week Jelicich revealed Kestin's plans to adopt Caitlin, now 7. He said he hoped she might one day be returned to him but he had no more money to fight for her.
This week Kestin, 27, told the Herald on Sunday she and her partner were getting married and planned to have children of their own.
They wanted to adopt Caitlin so she felt a sense of "inclusion" in their family.
Kestin said she had emailed Jelicich to assure him "Caitlin will always know that he is her father (she keeps a picture in her bedroom) and we know how important this is ..."
She explained that because Jelicich lived so far away they wished to raise Caitlin as their own.
"I appreciate Mr Jelicich's feelings regarding this and appreciate the debt he got into fighting his case but it needs to be appreciated that our mother lost her life and all this now needs to be laid to rest.
"Our adoption of Caitlin will not change anything for Mr Jelicich."
Jelicich said "as sad as the whole situation is" he had accepted Caitlin will be adopted in Wales.
"It's where everything she knows is and everyone she loves now."
He said because Caitlin left New Zealand when she was aged 9 months, she would not remember their bond: "We are all but strangers."
Jelicich said he was delighted to hear Caitlin had a picture of him in her bedroom and appreciated Kestin's desire for him to be part of his daughter's life.