Dating right back to the Greek and Roman gods, wine has always been part of religious culture.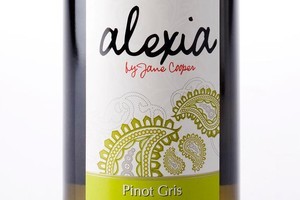 Despite the prohibitionists preaching that alcohol was antithetical to a godly existence, wine has mingled freely with religion throughout the ages, from an ecstasy inducing substance that allowed imbibers to become one with their god to symbolising sacred blood in important rituals.
Across the ancient world, different cultures regularly offered wine up to their gods, where it formed a central part of many religious ceremonies. It's perhaps not surprising that it became imbued with mystical qualities, given its transformative powers through the miraculous metamorphosis of grape juice into alcohol - before the work of yeast was understood - to the altered states it could induce in those who consumed it.
In Greek and Roman civilisations, wine played a key role in worship. In Greece, Dionysus, the god of wine, was connected with the cycles of the vine - dying back in the winter and reborn in the spring - with wine regarded as the very essence of the god and its intoxicating qualities enabling mortals to step outside themselves and become possessed by Dionysus' spirit.
The Romans called their vinous deity Bacchus, and he was honoured through their regular wine-soaked festivals, the Bacchanalia.
In more modern times, while Muslims banished it, Christians embraced it, with wine as a sacrament in the Eucharist at the heart of the Christian Mass. As this ritual always required communion wine, wherever Christianity went, vineyards were sure to follow.
In France, Burgundy's reputation was founded in medieval times through the work of monks. Some of the vineyards they nurtured remain great names today, such as Romanee-Conti and La Tache, which were once part of the Abbey of St Vivant. Cistercians are also credited as discovering the French concept of "terroir", through observing how different plots of vines produced wine with different characters, which they began to acknowledge as separate "Crus".
With a zeal similar to that which they devoted to converting countries to Christianity, missionaries planted vineyards that helped spread the vine across the world - from Europe to the furthest flung nations of the New World - documenting and preserving winemaking techniques as they travelled.
Accompanying the Spanish conquistadores in the 16th century, missionaries helped found wine industries across Latin America. In the next century, Jesuits went on to grow vines in Mexico, before wine grapes headed further north, with the first vineyard planted in California by a Franciscan father.
Here in New Zealand, missionaries - both Catholic and Protestant - played a key role in founding our own wine industry. Anglican missionary Samuel Marsden oversaw the planting of our first vineyard at Kerikeri in 1819, while Catholic Bishop Pompallier furthered the vinous cause when he brought French vine cuttings to Hokianga in 1838, and his brotherhood planted a number of vineyards in the North.
French Marist missionaries also helped establish some of our early vineyards, in the mid-1800s building Mission Estate, our oldest winery still trading. In 1870 it was here that New Zealand's first commercial sale of wine was recorded, a parcel of mostly dry reds.
Nowadays there are few clerics making wine. One of the rare examples I can think of are the Benedictine monks of Buckfast in Devon, whose potent tonic wines created something of a holy row last year when they were linked to criminal behaviour.
Wine may have become a more secular affair, but the seeds sown by religious orders in the past have certainly helped shape the wines we savour today.
WORTHY OF PRAISE
SUBLIME SYRAH
Mission Estate Winery Huchet Gimblett Gravels Syrah 2007 $100
As Mission Estate's Cellar Master in the 1800s, Brother Cyprian Huchet was the French missionary who oversaw New Zealand's first commercial wine sale. This new limited release syrah from this historic winery pays tribute to its pioneering padre. It's concentrated and complex with elegant velvety black cherry and red berry fruit, notes of bitter chocolate and spice and even some church pew-like oak. (From Mission Estate cellar door, and selected wine retailers.)
GREAT VALUE GRIS
Alexia by Jane Cooper Wairarapa Pinot Gris $17.99
A fabulously fresh and affordable pinot gris with pure and lifted stone fruit and pear notes seasoned with a dash of spice, from Matahiwi winemaker Jane Cooper's own Wairarapa label. (From Caro's and online.)
FRAGRANT PINOT
Urlar Gladstone Pinot Noir 2009 $37
Another wonderful wine from Wairarapa, made by organic and biodynamic producer Urlar: a savoury edged pinot with silky and supple cherry fruit, infused with aromatic florals, thyme and peppery spice. (From Glengarry.)