Find the silver lining in those dark, wintry days.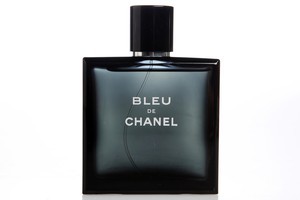 Run a warm bath, light a scented candle, lie back and relax - or even just barricade yourself in the bathroom for a revitalising shower. Follow with a leisurely application of your favourite body lotion and you'll emerge enveloped in uplifting aromas.
By turning routine into ritual you'll enjoy a treasured time-out.
1. Kai Home 100ml spray $104
Spritz a touch of the tropics in your room or on your linen. This home spray is infused with the Kai fragrance - a delicate mix of gardenia and exotic white flowers - which Malibu fashion store owner Gaye Straza came up with when she couldn't find a scent she liked. Twelve years on, the Kai range is now stocked in boutique beauty stores around the world and now also includes candles.
2. Citta ceramic burner $26.50 and lavender & lime soy melt candles $11.90
Contain the environmentally friendly wax residue from these cute little melts which come in nine original fragrances including Leather & Spice, Aqua & Freesia, Thai Lemongrass and Cotton Blossom.
3. Bleu de Chanel 200ml Shower Gel $79
Treat him to an aromatic adventure with Chanel's latest additions to 2010's Bleu fragrance. As well as this fresh shower gel, there also an aftershave balm to add to the eau de toilette launched last year. Layer to add depth to what is essentially a warmer than many marine-sport style scent created by Chanel's "nose" of 32 years, Jacques Polge.
4. Ren Moroccan Rose Otto 110ml Bath Oil $110
Anoint yourself in the queen of flower oils. The precious essential oil comes from rose petals harvested at dawn and steam-distilled, adding glorious scent to a silky touch.
5. Aurora Spa Rituals Lavender Bliss 200g Bath Soak $47
Condition your skin while relaxing your mind with the therapeutic aroma of lavender. Leaves dull, dry skin feeling fresher and softer.
6. Pure Fiji Coconut Milk Bath Soak with Island Bliss Infusion $52
Soak away stress and restore balance with this bottled trip to the tropics. Coconut oil and milk leaves skin moisturised, while the infusion of mandarin, lavender, patchouli, geranium, chamomile and marjoram essential oils is serenely soothing. (The 472ml soak also comes infused with the range's eight other enticing fragrances for $46)
7. Sans Activator 7 250ml Body Oil $70
No artificial chemicals, but rich in plant oils, omegas and the skin foods vitamin A and E, Sans epitomises the movement to active natural ingredients, plus it has its origins in Auckland. This light oil has a lemon freshness and your skin will love it.
Try the Baobab Regenerative Body Cream if you're not an oil fan.
8. Ecoya Lotus Flower 200ml Body Nourisher $49.95
A delicate, sweet scent in a rich body butter that spreads easily, with almond oil as a key carrier ingredient. There's also a companion exfoliating cream . For a stronger fragrance hit from six choices try icecream-rich vanilla bean.
9. Clarins Extra Firming Body Cream $110
Firming creams are not always as luxurious as this one, sometimes they even have an astringent smell, but trust Clarins to bring the sensuous to skincare. Shea butter gives a melty texture to this gently scented cream which contains a lemon thyme extract said to strengthen and protect skin's elastic fibres.
Stockists: Kai, Ren and Aurora Spa from Mecca Cosmetica Ponsonby and Newmarket. Citta from selected gift stores, 09 623 9883. Bleu de Chanel and Clarins from selected department stores and pharmacies and Clarins from some salons also. (For specific Chanel stockists ph 0800 957352). Ecoya widely available. Pure Fiji from selected salons, ph 0800 7873 3454. QVS from pharmacy and department store stands. Sans from Stephen Marr salons.
Thrifty thrills
Pacifica Skincare Winter Rose Triple Milled Soap, $14.95
A beautifully boxed twin-pack of flower-embossed soaps enriched with plant oils and manuka honey. The scent is less obvious than in the companion body butter.
QVS Bath Brush $22.99
Dry body brushing is all the rage, but I'd rather use this wooden brush with natural bristles with a less energetic approach, ensuring hard to reach bits get a gentle going over.
Eco Store 220ml Light Moisturising Body Lotion, $13.49
A simple plant-based formula without unnecessary chemicals and with a light citrusy geranium scent. It absorbs easily for a natural product, thanks to generous doses of skin compatible jojoba and fractionated coconut oil.
Organic Surge Gentle Meadow 250ml Foaming Bath, $10.20
This brings budget bubbles to grown-ups, perfumed with organic lavender and geranium essential oil. Or try the Spiced Lily fragrance with patchouli and clover. Sulphate and paraben free.
Stockists: Eco Store, 1 Scotland St, Freemans Bay, Auckland or from supermarkets, (09) 360 8477. Organic Surge from selected pharmacies and health stores. Pacifica from selected department and gift stores, including The Garden Party.