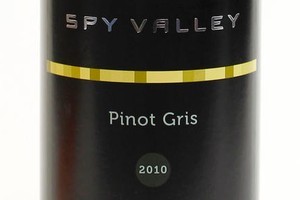 It is a strange irony that some red wines, like cabernet sauvignon, malbec and cabernet franc, can often give off aromas of chocolate, yet chocolate on its own or as a flavouring for desserts is one of the most difficult of all foods to match with wine.
Being a self-confessed chocoholic, this can be unsettling. Why is chocolate so problematic? Because of the twin factors that make it so seductive: strength of flavour and sweetness.
Wine, although often big on flavour, is a subtle beast and very good wines are more about nuance than brawn. As well, brash high-alcohol wines rarely manage to have those ethereal, gentle and underplayed characteristics that make a wine memorable.
Wines with biffo and a knockout punch are simply that. You don't remember them, because you finished in the twilight zone and the after-effects weren't pleasant.
To get the best out of wine with chocolate, the secret is to match the personality and texture of the wine with the same elements in the chocolate, like nuttiness, fruitiness, whether it's dry, sweet, in-between and picking up on those primary flavours such as caramel, cocoa, vanilla and mint.
It sounds simple but it's not. Sometimes sweet and spicy go together and sometimes they don't. Ultimately, it's about the balance of milk, cocoa and caramel in the chocolate with whatever taste experiences the wine brings to the table.
If the wine is too subtle it gets overpowered by the sugar rush. Consequently, sometimes sweet goes with sweet. Some guidelines (but not rules) are: wines with strong fruit notes such as cabernet sauvignon are good matches with fruit accentuated chocolate. Complex dark chocolate enjoys complex wine like a Bordeaux-style blend. Lighter, more elegant chocolate works with lighter-bodied wines such as pinot noir.
Milk chocolate seems to go with lighter whites like pinot gris, while cabernet franc loves extra-creamy milk chocolate.
Strong vanilla chocolate flavours go with chardonnay and gewurztraminer is perfect with jaffa, orange and white chocolate. If in doubt, try a dessert wine - or there's always that great standby: a glass of champagne.
Spy Valley Envoy Gewurztraminer 2009 $30
A standard example of this underrated varietal. Guaranteed to make you an instant convert. Alsace-style with superb balance, lightly textured flavours and gentle restraint. Magnificent.
Spy Valley Pinot Gris 2010 $21
The second tier-label from this fine Marlborough producer (Envoy being the top-of-the-range). From a low-yielding site producing a wine of intense floral and fresh pear flavours. Mineral spiciness, finishing medium dry.