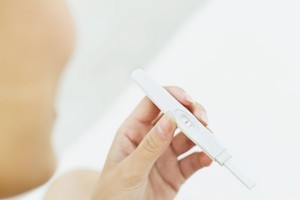 Public hospital clinic Fertility Plus may be forced to compete with private clinics for state funding, raising fears that services will be destabilised.
The Government spends $5.6 million a year on in vitro fertilisation and other fertility treatments in Auckland and Northland. These services are provided at the Auckland District Health Board's Fertility Plus clinic and the privately owned Fertility Associates.
The Waitemata DHB, acting for the northern region, had been planning to put the private-sector contract up for tender. Both Fertility Associates and Auckland's newer private fertility clinic, Repromed, are expected to bid.
But Auckland DHB members have indicated that they want their own clinic's public-funding contract added to the bidding mix, which last happened in the 1990s under the public hospital competition experiment. This would mean three clinics were bidding for the public patients now treated by two.
Most of the doctors at Fertility Plus share their time between it and Repromed.
Senior doctors' union executive director, Ian Powell, said making the public hospital clinic bid for its public funding would be absurd.
"It reflects the 1990s mindset.
"It may be appropriate to contract two private providers to do work which the DHB does not have the capacity to do, but they [the DHB] should not be putting their own capacity at risk. We should be moving beyond this idea that the public health sector is a commercial market. Trying to make it a market undermines it and destabilises it. It makes it very hard for a service like Fertility Plus to plan ahead."
Lester Levy, the chairman of the Auckland and Waitemata boards, said that although the DHBs' plans needed more work, they wanted to avoid funding just one provider, as had happened at first with laboratory contractor Labtests. And there was no intention to undermine the public sector.
"The aim is to retain the current providers."
THE CLINICS
Auckland has three fertility clinics:
* Fertility Plus, owned by Auckland District Health Board. Treats taxpayer-funded and private-paying patients.
* Fertility Associates, private clinic. Treats taxpayer-funded and private-paying patients.
* Repromed Auckland, private clinic. Private patients only.