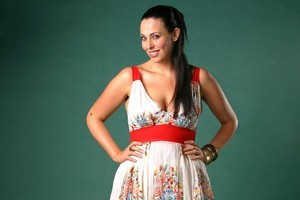 It sounds like a dream come true just 20 minutes of exercise a week to get into peak shape and it's so sweat-free you can even wear a suit and tie doing it.
But the detractors of a new Auckland gym say it is the promoters of the Concept 1010 scheme who are dreaming.
A workout in the luxury weights studio in Newmarket costs $105 a session and involves training on just six resistance machines in a room kept at an icy temperature to prevent sweating. Sixty members have already signed up on the promise that traditional cardiovascular training is a "myth" and that the Concept 1010 plan is the key to "great shape and well-being".
Concept 1010's website says its "revolutionary philosophy" is the "future of exercise".
"Scientific research has shown that the correct special training of your body muscles 20 minutes a week is all it takes to achieve great shape and well-being ... without having to use time on any other training activity.
"There is no scientific evidence to suggest people who are engaged in a proper strength programme need additional aerobic exercise."
Concept 1010 has gyms in eight countries and an endorsement from Kiwi radio personality Joe Cotton, who said: "At first I was sceptical at the idea of one 20-minute workout a week having any real effect on my body. But now I can honestly tell you that I am firming up like a mofo. My bingo arms are down to one sway after waving."
But the director of Auckland University's exercise metabolism laboratory, Nicholas Gant, says its claims are at odds with longstanding scientific know-how, which calls for 30 minutes a day of aerobic exercise.
"They've cherry-picked a few articles and applied them incorrectly. They have misinterpreted all of the literature. The Q&A section highlights how misguided and reckless some of this advice really is," he said.
The passage that claimed Concept 1010 would improve heart and lung endurance was incompatible with 50 years of rigorous scientific research, Gant said.
A Concept 1010 staff trainer, who has a degree in exercise science, said not all of its programme was compatible with what he had been taught at university.
"Logically this isn't going to suffice if you're wanting to lose weight. If they're going to come and do this once a week but eat badly they might even gain weight."
But it was ideal for those time-poor people who were not exercising enough.
Speaking from Abu Dhabi, Concept 1010's managing director Jay Kachelhoffer said the programme was based on 25 years of study.
Personal fitness trainer Craig Griffin, who has worked in the industry for 15 years, described Concept 1010 as a "gym-ic" (an exercise-related gimmick). "People want to try all these new revolutionary things but, at the end of the day, what you need is to exercise every day even if it is just a walk to get your heart rate up," Griffin said.