Sydney is truly an international city when it comes to the beauty industry.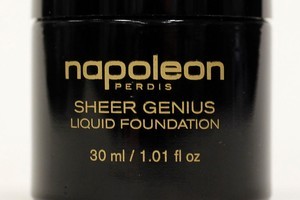 If you think Australian beauty is as sophisticated as a stripe of zinc then sorry, the laugh's on you. Certain Sydneysiders may still like a little too much tan, bleach and lip gloss, but the city's look is increasingly polished and international. With a plethora of blow dry and brow bars popping up all over town and a host of homegrown beauty brands ranging from budget to boutique to choose from, there are no excuses for not scrubbing up over the Ditch.
We can tap into some of those goodies here, but if you're heading over on holiday, add beauty buys to your shopping list. With a bigger population, Australia undoubtedly offers more choice, both in international and domestic brands. It has also spawned its own beauty entrepreneurs, including runway favourites Kevin Murphy and Napoleon Perdis who travelled home from the US to style hair and makeup backstage at Australian Fashion Week. Then there's Poppy King, self-titled Lipstick Queen and the late grande dame of Australian beauty, Helena Rubinstein, who in her day rivalled Elizabeth Arden and Estee Lauder as a household name.
For many years, model Elle Macpherson epitomised the carefree, beachy, athletic Australian image abroad. The country's top models are a more diverse bunch these days, with current favourites including Catherine McNeil, Abbey Lee Kershaw, Alice Burdeu, Nicole Trunfio and Samantha Harris.
These days Macpherson fronts for a sunscreen company, an area of skincare Australia does particularly well. Its natural skincare sector is not as large or mainstream as ours, though in Jurlique it has one of the world's most respected botanical companies and Sukin is a good value option. There's spa and gift lines aplenty, but also homegrown doctor and cosmeceutical companies, and some of those heavily marketed "wonder worker" products that seem to have migrated from 1am on the infomercials.
For a buy that's distinctly Australian and has stood the test of time, it's hard to go past the 100-year-old recipe that goes into a tube of Lucas Papaw Ointment, which makes a great lip balm. (Find it in Australian chemists and health food stores)
Makeup magicians
He's Los Angeles-based now, but the colourful Greek-Australian Napoleon Perdis always gets a hero's welcome in his hometown. He keyed the makeup at a whopping 17 Fashion Week shows this season, ranging from Dion Lee to Alex Perry and New Zealand's own Sabatini, but still found time to sit front row. Media and business savvy, Perdis is expanding from the States into the South American market. He makes good foundations and bronzers, and plenty of creative colours for the M.A.C generation. A quieter achiever is fellow makeup artist Rebecca Morrice Williams whose Becca makeup line is based on delivering a natural flawless look by correcting, perfecting and enhancing. Her selection of primers, illuminators and concealers is world class and like Perdis she caters better than many brands for darker complexions.
Also available in New Zealand is Inika, a fashion-forward mineral makeup line for women who don't just want earthy colours.
Napoleon Perdis Sheer Genius Liquid Foundation $74.50 (Selected Farmers stores). Becca Illuminate Wash $59 (From Glamorpuss, Newmarket and The Department Store, Takapuna.
Cheap and cheerful
Australis and Designer Brands are two smart budget beauty brands stocked here. They have good colour collections, meaning they're an economical way to find out if you suit a certain shade, and are innovative, bringing out the sort of products that are normally pricier. Australis has just introduced an eyelid primer and light-reflecting foundation, and Designer Brands has a tubing mascara and a lash-growth stimulant. Chi Chi is a less refined, teenage line, stocked by Myer in Australia and Farmers here. To find Napoleon Perdis' cheaper NP Set range you'll have to shop in Australia. Natio does makeup and skincare with a natural bent and has recently introduced good new mineral concealers.
Australis Paparazzi Perfect Eyeshadow in Snap Attack $19.90 (from Farmers, Kmart and Radius pharmacies). Designer Brands Lavish Lipgloss in Coral Smooch $8.99 and Designer Brands Matte Lipstick in Purple Velvet $8.99 (from selected pharmacies). Natio Berry Beautiful Colour palette for eyes, cheeks and lips $28 (selected Farmers stores and pharmacies).
Naturally nice
For more than 25 years Jurlique has been Australia's pioneering and leading natural skincare company, complete with its own farm in the Adelaide Hills. It beat our own Living Nature on to the market by just a couple of years, becoming (after the long-established Weleda and Dr Hauschka brands) among the first wave of natural skincare companies. A few years later Aesop, with its apothecary style packaging, launched in Melbourne before also going global. Now there's plenty of natural and spa-lines that use Australian botanicals, everything from wattleseed and tea tree to kakadu plum extract, but not all as convincing. One that is, is Grown, a lovely looking line launched by two relocated New Zealand brothers, Keston and Jeremy Muijs. In Essence takes an aromatherapeutic approach. Sukin offers a big range of reliable products and can be found in department stores here. It has recently launched an anti-ageing range and Jurlique a brightening one, reflecting how the natural sector is mirroring mainstream skincare target markets with plant-based alternatives.
Jurlique Purely White Skin Brightening Day Cream $84. (Selected department stores, pharmacies and spas, for stockists ph 0800 604 604). Grown contour sculpting facial moisturiser $75.95 (Smith & Caughey's and selected pharmacies). Aesop Tea Tree Leaf Facial Exfoliant $43 (World Beauty stores). Sukin Purely Ageless Replenishing Night Cream $32.50 (Selected department stores).
Sun smart
For sunscreens and fake tans that suit those who dwell Downunder, buying Australian-made rather than other imports makes sense. They make good ones such as Le Tan and Hamilton (multinational Nivea also exports out of Australia), but unlike us they don't tolerate double standards with labelling. (Australian-made products containing sunscreen, but which are primarily for other purposes - such as moisturisers and foundations - can't claim very high SPF levels because, while they may contain a highly rated ingredient, with normal use as a secondary sunscreen it won't deliver that degree of protection. We accept the weaker European and American standards, as well as the Australian one).
Smart boutique offerings from Hissy Fit and Invisible Zinc cater for those wanting, respectively, protection that does double duty as a moisturiser and is mineral rather than chemically based. Dr Lewinn's also make sun-conscious moisturisers, and to repair the damage check out salon lines such as Ultraceuticals skincare and Intraceutical infusions.
Also try Sugar Baby and ModelCo for ways to bronze without the burn.
ModelCo Body Meringue tanning mousse $57 (Selected department stores and pharmacies, for stockists ph 0800 604 604.
Where to shop for products
Department stores
If you fancy that Giorgio Armani foundation you've read about in the overseas glossies, or some Shu Uemura eyelashes, then head to the David Jones flagship store on Elizabeth St in Sydney's CBD. Don't forget to give the latest Tom Ford scents a sniff. Model Miranda Kerr, who is the face of DJs, has her Kora Organics skincare range in store also.
If you need a quick eyebrow shaping, check out the Benefit counter a block or two away within Myer on Pitt St. You'll also find the quirky edit of brands that is Kit cosmetics in store and Cate Blanchett's favourite skincare line SK-II among many, many more brands.
Budget buys
Target, Coles and discount pharmacy chains, all offer competitive pricing of mass market skin and haircare items - though do factor in that punishing dollar difference. Places like Priceline are reminiscent of those American stores where you find everything from blister beaters to teeth whiteners - fascinating if not always failsafe. (My hairdresser recommended I pick up a cheapie hair touch-up crayon to disguise regrowth at the temples between colouring and it has been a godsend).
Shop below stairs at the big department stores for other bargain basement beauty finds.
Niche names
For girly fun it's hard to go past Benefit's cosmetics standalone store at 94 Oxford St, Paddington. The cute-as-a-button San Francisco company also does waxing and plucking out the back in an informal environment perfect for visitors who don't want to venture into pricier hotel spas or beauty salons. We have Mecca Cosmetica stores here, but the bigger Australian versions remain an enticing treasure trove of exclusive brands, handily placed in the main malls. Sydney's own Bloom is worth seeking out in department stores for pretty and reasonably priced cosmetics as is cleverly coloured Miss Frou Frou nail polish.
Nature's bounty
Natural skincare fans should look out for international brands no longer sold in New Zealand, including Aveda and Origins. Aveda has its own stores in the QVB Building in the CBD and at Westfield Bondi Junction and Chatswood Chase. Origins you'll find in department stores. Australia's own Jurlique is readily available, and the store within the giant new CBD Westfield also offers treatments.