Janetta Mackay checks out a treatment fast winning fans.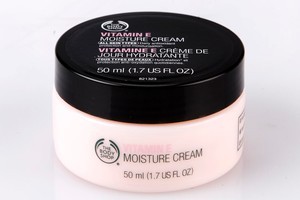 If microdermabrasion is like a floor sander to the skin then hydra-dermabrasion should be a water blaster, but in reality this new form of intense in-salon exfoliation is more like a steam cleaning.
And like its predecessor it really isn't that scary at all. Both are designed to slough off dead skin cells and leave skin looking fresher. Both deliver. But after trying the watery way, I'm a convert. It oxygenates and hydrates as well as exfoliates, so it leaves skin looking clarified and plumped up. There's no risk of being left with the odd flaky patch or gritty feeling detritus, which can occur from microderm, so expect this non-abrasive, non-contact method to spread quickly. Unlike microderm it can even be used on women with acne.
Various forms of hydra-derm have been available overseas for several years, but as they require a salon to invest in new machinery the service has been a bit slow getting here. It is now in use at several Auckland salons and goes under various names, including water dermabrasion and the Jet Peel (which is a specific system developed in Israel).
Hydra-derm sends a stream of saturated microdroplets of oxygen and saline on to the skin from a high-pressure nozzle - but don't worry you don't end up dripping wet. Anyone who has had a facial with a steamer applied will get the basic drift. The difference is this is much colder and more concentrated. The therapist adjusts the device to ensure all areas are exposed to the vapours. Around the nose area the high pressure leaves you feeling a bit like your airways are being compressed, but it's a short-lived sensation and you can always take a quick breath through your mouth.
Hydra-dermabrasion has the advantage of being able to double as a method of facial infusion, with serums sprayed into the skin. Being laid bare it is in the best state to soak up the applications.
I experienced hydra-dermabrasion at The Elements in Birkenhead, where owner Jude Luke used the Jet Peel system and the Benefit Peel to my skin followed by rejuvenating light therapy, which stimulates collagen and elastin for anti-ageing effect. While the mention of the word peel normally puts me off, I've been in Jude's capable hands before so I was happy to be guided, and this "peel" was quite different from more acidic examples. The antioxidant-rich infusion I was given included fruit and moss enzymes, vitamin C and a little pore-unclogging salicylic acid, but there was only the mildest of tingling. The primary sensation was that of the skin being given an enriching bath. My complexion was left brightened and without any redness. The way the nozzle was wielded also helped firm up my face, temporarily putting more lift in my cheeks.
Jude Luke is enthusiastic about hydra-derm, saying it can be had as a stand-alone treatment for a special occasion or as a regular skin brightener. She expects many microderm clients will switch over or alternate styles, but she says microderm still has its place, especially for women with thicker skins.
* Hydra-dermabrasion costs $99 for 60 minutes, add photo-dynamic light therapy and 30 minutes for a total of $145 in an introductory special at The Elements, 221 Hinemoa St, Birkenhead. Ph (09) 480 7563.
New on the shelves
With more women looking to make budget buys, supermarkets are increasing their shelf area for skin and haircare and cutting prices aggressively. That's good news for the many women who shop for cosmetics and shampoo while doing the groceries and is also having an impact up the price chain where more expensive brands are having to work hard with deals to keep customers.
New items to look for in supermarkets include a greater range of products with a natural bent or catering for sensitive or pigmented skins from the likes of Neutrogena and Aveeno and more salon-style haircare items, such as conditioning masques, shine serums and dry shampoos from companies including Schwarzkopf Extra Care and TreSemme.
Pharmacy skincare brand Dr LeWinn's has just launched a separate supermarket line, both here and in Australia, to widen its market reach. It says its capsule Synergize range makes high-level technology available to a broader range of people. It includes an anti-ageing ingredient drawn from Swiss apples that has previously only been used in premium salon products. (Synergize, aimed at women aged 18 to 45, is available in Countdown, Foodtown and Woolworths stores.)
People's choice
The Body Shop has named its Vitamin E moisture cream as the global chain's most popular skincare purchase. A jar of the lightweight cream which contains community fair trade cocoa and shea butters is sold every 10 seconds worldwide. The $25.50 cream is part of a range of Vitamin E-infused skincare, with the handcream a Viva favourite. Body Shop stores invite customers in for complimentary consultations to find what best suits their skins.