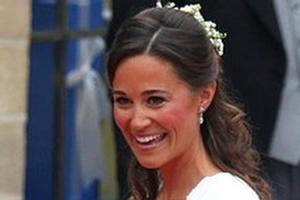 Kate Middleton's family have taken action to stop embarrassing photos of her sister and brother continuing to circulate on the internet.
The pictures of James and Pippa Middleton, taken in various states of undress, appeared on websites in the United States last week.
The younger brother and sister of Kate, shot to international fame after taking part in her wedding to the Prince of Wales on April 29.
According to Britain's Telegraph newspaper, the family believes the revealing pictures were taken by friends, who then sold them for large amounts of money to photographic agencies.
A friend of the Middleton's said: "The whole family is furious at what they see as a betrayal."
The family is believed to have succeeded in getting them withdrawn from circulation after allegedly having put pressure on the photographers who own the copyright.
In one shot, which has been widely circulated overseas, a suntanned Pippa, 27, is wearing a lavender-coloured bra and a flimsy sheer skirt as she dances provocatively in front of a man sporting boxer shorts.
One photo of James, 23, shows him with his hand down in boxers, which is all he is wearing. In another, he sits completely naked with his legs crossed.
The Telegraph quotes the friend as saying the pair are very embarrassed. "How were they supposed to know when these pictures were taken that they would be put under such scrutiny?"
- NZ Herald staff