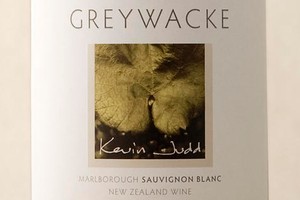 The 2011 harvest is all but over for the country's winemakers. The vineyard managers can take a well-earned break after the harvest hullabaloo, happy in the knowledge the wines are safely in the tank.
But has it been any good? Yes and no. In Marlborough, where 80 per cent of the country's wine is made, the rains stayed away for most of the season, keeping disease at bay. Nick Lane, winemaker for Cloudy Bay, says the warm season means lower alcohol wines and great flavours. "The opportunity to pick at lower sugar will result in intensely flavoured wines, with more restrained alcohol levels. This was particularly the case for pinot noir and chardonnay."
In Hawke's Bay, a hub for bordeaux blends and syrah, things were tricky with lots of rain, which required lots of attention in the vineyard. Craggy Range's Steve Smith claims it's the "most mentally draining vintage", he's ever completed and says the wines will all depend on the diligence of each winery. "It will be a producer's year, not a regional year. There will be a few disaster stories and successes. It will be important to look at each wine with an open mind."
Likewise, life has been "challenging" in Central Otago. When winemakers say challenging, they really mean bloody awful. Having been soaked to the bone mountain biking there this summer, I can attest to the fact it has rained a lot, which has caused fungal disease.
Mount Edward's Duncan Forsyth explained that those who didn't take tender loving care of their vines, or picked early to avoid the autumn rains, were in trouble. "There's a lot of variance out there depending on how good your vineyard crew were and how much money you were prepared to spend. We had to work really hard. If you didn't work hard and didn't pick early, it all turned to custard."
Hopefully, there won't be too much custard and plenty of cream. It'll be a while before this vintage's wines are released, so here's my pick of the 2010 savs
2010 Delta Sauvignon Blanc, Marlborough ($19.95)
This stands out from the crowd for its almost salty texture. It has the grassy, gooseberry and citrus sauvignon aromas, but it doesn't make you shout "whoa, get back" after one sniff. It's dry, linear and has the right amount of acid to keep your mouth watering.
2010 Te Whare Ra Sauvignon Blanc, Marlborough ($24)
Delicate sauvignon blanc with a splash of gooseberry and green capsicum. Easy-going and a little bit spunky, like the people who make it.
2010 Greywacke Sauvignon Blanc, Marlborough ($25.95, Caro's, Glengarry, Point Wines, Advintage, Scenic Cellars)
Ex-Cloudy Bay winemaker Kevin Judd is flying solo and continues to produce elegant and delicious sauvignon blanc. It is pure and textured and sets the bar high for other Marlborough producers.