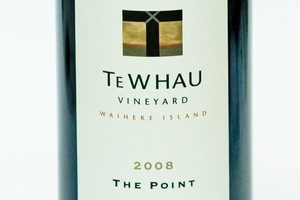 A hush descends over the table. A small group of wine enthusiasts watch with due reverence as the cork is gently pulled from the 1968 bottle of French first growth Chateau Haut Brion.
Of the world's most illustrious five Bordeaux first growths, Haut Brion is a personal favourite. It was already renowned in the 17th century when the wine was sought-after by London's upper class.
It is one of the most impeccably maintained vineyards in the world thanks to the astute care taken by three generations of the Delmas family since 1921. The statesman Talleyrand owned it for a time in the early 1800s and it's thought grapes for Haut Brion were planted as early as 1525. It is this symbolic estate, with its grand 16th century chateau, that is regarded as the birthplace of claret, the name given by the English to the beguiling red wines of Brodeaux.
Approximately 42ha are planted with cabernet sauvignon (55 per cent), merlot (25 per cent) and cabernet franc (20 per cent). You will have to pay around $1200 for the current available vintage, 2007.
What can you expect? Well, it's best to cellar it correctly for at least 20 years before opening, where you will, hopefully, be rewarded with a taste sensation.
Expect it to be 100 per cent balanced, harmonious and complex, with flavours and characters unique to Haut Brion: cedar, blackcurrent, chocolate, a hint of smokiness and a touch of balsamic, all the result of careful blending.
The wine usually has a burly yet velvety power with an astonishing length of flavour and an absence of big oak that can sadly mask the purity of fruit of some top and expensive Bordeaux wines.
Recently I attended a wine tasting where the 44-year-old Haut Brion wine was opened. To the best of our knowledge it had been correctly cellared. Shouldn't be a problem. But there was. The 1968 Chateau Haut Briom was flat, flabby, corked, dead and dusted. It even smelt awful. The group was deeply disappointed. High expectations had been dashed.
Ageing wine can be rewarding, but there are risks. The rule of thumb with wines you've been holding on to is "go early, you'll avoid disappointment."
Here are two New Zealand Bordeaux style wines that should develop well with time ... though not 40-something years.
Recommeded
2002 Hans Herzog Spirit of Marlborough, $59
Swiss precision in a merlot-dominant, Pomerol-leaning style. Already 9 years aged, it's good for another decade, although drinking beautifully now. Only 250 cases, gritty, gutsy and gorgeous.
2008 Te Whau 'The Point', $70
Superb boutique Waiheke producer. A balance of cabernet sauvignon, cabernet franc and malbec. "Great in 20 years", says owner Tony Forsyth. Excellent already.