A road trip to try some of our rarer wines is a treat more tempting than chocolate eggs.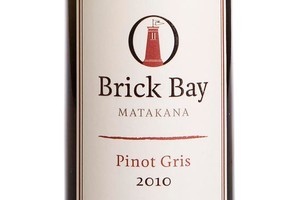 Quaffing some special wines rather than scoffing Easter eggs is what I'll be doing this long weekend, as I quit the city for some rural excursions before the winter sets in. If a combination of wine and countryside has a stronger call than confectionery, it's a great opportunity do some wine touring and visit a region such as Matakana, less than an hour's drive from Auckland's CBD.
Matakana may be one of the country's smaller wine regions, but it's increasingly come to promote itself as one characterised by its diversity. This can be seen through its cellar doors, which range from the rustic proprietor/vigneron-manned ex-milking shed at Hyperion to the stylish glass pavilion and sculpture trail at Brick Bay and smart new vineyard restaurant-cum-cellar door, Plume.
It's something that's also echoed in the wines themselves - from the cult crus of Providence to syrah specialist Contour and Italian-focused estate, Heron's Flight. The region is also carving out a niche for itself as a producer of an eclectic mix of grapes.
Despite its diminutive proportions, Matakana now grows 22 different varieties. Its most widely planted grape may be pinot gris, but just sixth on its list is sangiovese, an Italian variety that's relatively rare in our vineyards. It also boasts pockets of more obscure vines such as flora, roussanne, carmenere and tannat, as well as new plantings of the hotly tipped new Spanish arrival, albarino.
Though the region's climate makes it unsuited to New Zealand staples such as sauvignon blanc and pinot noir, its less mainstream approach provides visitors with a taste of something different, even more so given that the boutique size of its wineries means many Matakana wines can't be found outside its cellar doors.
"As we're a relatively new region, people are still experimenting and trying new things here," explains Darryl Soljan from Ascension, a winery that has positioned itself as "Daring to be Different". Its armoury of varieties includes flora - initially sold to Ascension as the pinot gris with which it shares many similarities, which Soljan decided to persevere with and help "resurrect".
While wine drinkers can be slow to experiment with new and lesser known varieties, the size of the region's estates and their hands-on cellar doors are a help here.
"We're close to our customers and can hand sell varieties like this, and get their feedback on the wines," Soljan observes.
Before the wine even gets to bottle, Matakana has its own set of challenges connected with the maritime climate it shares with the rest of North Auckland. "We have more than our fair share of rain and humidity" admits Brick Bay's Christine Didsbury, "but this can be dissipated by sea breeze and countered by work in the vineyard. Every wine region has its challenges."
Despite this, the region has managed to turn out some impressive wines, such as those of Jim Vuletic at Providence, the creator of one of the country's great bordeaux blends. His father was making wines in the region in the 1930s, and then in the 1970s Jim co-founded The Antipodean, which ushered in the region's modern winemaking era.
"I think Matakana's ideal for reds," he says, considering its climate an advantage when it comes to moderating alcohol in the region's wines. "If your alcohol levels are 14 per cent all the time then you're growing grapes in the wrong place!"
At such a short trip from the city, you can decide in situ for yourself.
A TASTE OF MATAKANA
Most of the region's cellar doors are open from Easter Saturday to Monday, make a trip of it with a wine trail map. At Heron's Flight, David Hoskins will also be conducting free vineyard tours and tastings, which can be booked through david@heronsflight.co.nz / 021 025 88203.
RARITY FROM RANSOM
Ransom Carmenere 2008 $32
This obscure French variety almost died out in its home vineyards of Bordeaux, was mixed up with merlot in Chile before being becoming the country's flagship variety and can be found in tiny quantities here in New Zealand. With its juicy spiced blackcurrant fruit and savoury tones, Ransom's is one of our rare examples.
PINOT PIONEER
Brick Bay Pinot Gris 2010 $32
Brick Bay planted its pinot gris before the popularity explosion. Its 13th vintage is a fine fusion of fresh apple and citrus tinged with lemon blossom. (From Brick Bay Cellar Door, The Vintry-Matakana.)
VIRTUOUS VIOGNIER
Ascension Vestal Virgin Viognier 2010 82 $30
No demure maiden, Ascension's viognier is rich and voluptuous, with heady notes of exotic spice, peach blossom and apricot kernel. (From Ascension Cellar Door, Taste-Warkworth, The Vintry-Matakana.)