Don is the editor of Thirst magazine.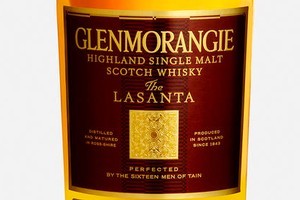 Of all the small tragedies that followed the big one in Christchurch, perhaps one of the most keenly felt losses for the hospitality trade was the cancellation of Dramfest.
The biennial celebration of whisky has become a fixture for hundreds in the industry as an opportunity to meet, mingle and try new whiskies.
Many distillery guests who came out to visit ended up instead presenting their wares at hastily arranged tastings.
First up was David Blackmore from Glenmorangie who have been perfecting the art of wood finishes, a practice they started back in the late 1960s. Finishing means moving whisky from its original barrel to one that has housed some other liquor.
After introducing a set of different "finishes" in the 1990s, including Burgundy and Madeira, the company decided to concentrate on the port and sherry finishes, now known as Ruban and Lasanta, respectively.
They have also introduced a Sauternes finish, called Nectar d'Or. Overall, the range from Glenmorangie is astonishingly good.
Jonathan Scott, who represents Glengoyne Distillery, held a sold-out tasting at the Whisky Shop in Auckland. Their most impressive dram was the 17-year-old Glengoyne, an multi-award-winning whisky and it's easy to see why.
Like most in the industry, Jonathan is bullish about whisky's future, and the figures would tend to back him up. "In Scotland the malt whisky market is worth 16,000 to 17,000 cases a year, and that's up 100 per cent on five years ago, while the blends are static."
Long may that trend continue.
Glenmorangie Lasanta, RRP $85
Aged in sherry casks, this is packed with stewed fruit and sherry notes. Incredible orange flavours on the palate, from mandarin to blood orange, with a clear, long finish. Effortlessly brilliant.
Glengoyne 17-year-old, RRP $127
Very impressive, an elegant, patrician whisky with that lovely Christmas cake character, full of dried orange peel and rich sherry notes. Not cheap, but a bargain for what you're getting.