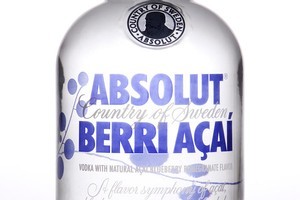 Vodka fans, here's something to tantalise your tastebuds; the new Absolut Berri Acai. Ideal for cocktails, it comes with a juicy berry taste of acai, blueberry and pomegranate ... sounds so healthy you could almost kid yourself it's good for you. Available now at leading liquor outlets.
Sandwich treat
Looking for a scrummy lunchtime sammy? The Precinct Cafe, tucked away at 17 Tyler St at Britomart, is serving up the scrummiest selection.
Try the schiacciata with prada pork sausage, saukerkraut and honey mustard or the toasted wrap with harissa chicken, baba ganoush, coleslaw and coriander.
Sunday dinner
Stretch out your weekends with the new BYO Sunday Cellar Evenings at Clooney in Freemans Bay. Yes, starting this weekend, Tony Stewart's stylish restuarant is now open seven nights a week. Meanwhile, up on Ponsonby Rd, Ella Cafe and Lounge has restarted its Sunday roast evenings for those wanting a little comfort food on a cold winter's night.
Changing hands
A Waipara icon, Muddy Water winery has been bought by its neighbouring estate, Greystone. Though the Muddy Water label will live on, winemaker Belinda Gould has left after 11 years with the winery she helped make into one of the region's leading lights.
For Greystone, an up-and-coming young Waipara estate, this means 17 more hectares of organic vines and its own winery.
"The opportunity of acquiring such a strong Waipara brand, with its organic status, and international reputation is very exciting for us," says Bruce Thomas, CEO of Greystone Wines.