Is it worth paying a premium for wines from a "good year" or should we stick to the labels?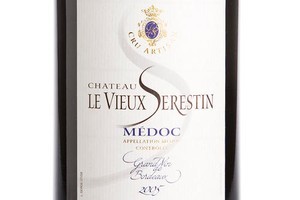 Every day emails enter my inbox, tempting me to purchase another potentially wonderful wine from Europe's 2009 vintage, which across the Continent produced stellar specimens in many key regions. As good years often mean high prices in that part of the world, my budget sadly won't stretch to so many and it begs the question, how important is the vintage of a wine?
A vintage is the year in which a wine's grapes are harvested, whose quality and that of the wines they go to make, will to a greater or lesser extent be influenced by the growing conditions of that season.
In warm dry areas, growing seasons tend to be fairly consistent, making vintages less important. However, in the cooler climates found in many of the world's fine wine regions, the weather can cause far greater fluctuations in both the quality and style of the wines made in different years.
For example, the particularly cool damp summer of 2007 in Burgundy encouraged rot and impaired ripeness. The results at the lower level of reds in particular were some pretty lean and mean wines.
Conversely, its 2009 summer proved far more clement, which has led it to be heralded as one of the best vintages in recent times.
While perfect conditions in a year can help wines reach real highs, there are certainly less lows nowadays, given improvements in both viticulture and winemaking. Good producers often make great wines in even mediocre years, meaning the name on the label is often a better indicator of quality than any vintage date.
Some even argue the whole idea of vintage has become outdated. It's certainly not worth getting too worked up about with the majority of everyday wines, but when it comes to the creme de la creme of the cool climates, it's still relevant, especially if you're buying wine as an investment: think France's classic wine regions and those of Germany, Tuscany and Piedmont in Italy, the likes of Rioja and Ribera del Duero in Spain, champagne, port and top New World pinot noir producers, such as our regions here in New Zealand.
So what are the current vintages to watch out for? I've been totally smitten by 2009 German rieslings, with their wonderful balance and intensity. These offer some of the best international buying from the 2009 vintage, and are far more affordable than the much hyped 2009 vintage from Bordeaux, where the best bottles are now so highly priced to make them the preserve of the super rich.
Along with the 2009 burgundies, which I as a self-confessed pinotphile have been bagging without paying proper heed to my bank balance, the best of the 2009 bordeaux won't be hitting our shores until later this year. However, it's worth seeking out bordeaux from the excellent 2005 vintage that are still in the market, as well as some amazing 2007 and 2008 wines from Alsace and the impressive 2009 Rhone wines that we're starting to see coming over.
But don't overlook less acclaimed years, especially from reliable names. Jean-Christophe Poizat, from French importer, Maison Vauron, tips 2008s from Cotes de Nuits in white burgundy and pomerol as good alternatives.
Beyond France, Spain has seen strong vintages in both 2008 and 2009 in Rioja and Ribera del Duero, while in Italy, Tuscany is looking particularly tasty from 2008 and 2007, and Piedmont has seen a string of successful years between 2005 and 2008.
Here in New Zealand, the 2010 vintage has been shaping up as an excellent year across most regions. And as for the 2011 that's now being harvested, watch this space.
GOLDEN HARVEST
VINTAGE VALUE
Avaniel Ribera de Duero Tempranillo 2009 $20.50
While good vintages can make top wines sell for crazy prices, great value can still be had at the lower end. Evidence of this is amply provided by this Spanish stunner with its pretty and pure palate of juicy strawberry and raspberry fruit, aromatic nuances of rose and incense and subtle earthy undertone. (From The Village Winery, Accent on Wine, Wine Vault, Vetro Mediterranean Foods, Bacchus Cellars.)
CLASSIC YEAR
Chateau Le Vieux Serestin Medoc 2005 $30
From the excellent 2005 vintage, this velvety textured bordeaux combines ripe and juicy plum and dark berry fruit with hints of dark chocolate and an elegant savoury edge. (From Maison Vauron.)
BEST BUYING
Schloss Lieser Brauneberger Juffer Riesling Kabinett 2009 $34.99
Grapefruit-fresh, full of minerally intensity and with hints of chamomile, this dry tasting riesling from Thomas Haag, son of the owner of the revered Fritz Haag winery, is a fine example from a great German vintage. (From Caro's.)