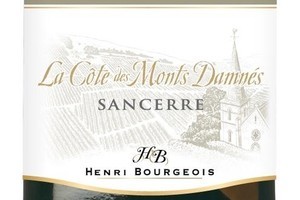 The arrival of winemakers from foreign fields to our shores is gentle, considered and mostly highly successful. As a leading example of New World wines, New Zealand's volume may be lost in the millions of litres circling the globe and looking for a home, but our reputation is undisputed. The obsession with quality is paying off and the fashionistas of the fine wine world ignore us at their peril.
Sure, we can't and usually don't compete on price with other so-called New World wine countries, but we have a hard and well-earned respect for finely tuned, well-crafted, flavoursome wines of finesse and distinction. No wonder then, that from time to time those commanding undisputed elites of the wine world, the French, swallow their Gallic pride and come to New Zealand to plant vines and produce wine.
In 2001 Domain Henri Bourgeois, whose family had been in the wine business in Sancerre in France's Loire Valley for 10 generations, planted vines in Marlborough's Upper Wairau Valley. After a 12-year global search, the 109ha former sheep station was anointed as Clos Henri - the New Zealand division of a proud French wine family from France's largest and possibly least known wine producing area.
Jean-Marie Bourgeois, head of the family says, "Our ultimate objective is to offer a wine that tells you the story of its origins, whispers it's not French but from Marlborough, and says 'I'm a craft from the specific Clos Henri terroir'."
Terroir is that notion that position, soil and climate combine to produce great wines. It's a notion the Clos Henri team cling to. "We believe we are simply the hand that transforms into wine what nature has offered us.
"It's important for us to learn about our terroir and to understand how to respect its profound nature and balance."
Marlborough was chosen because its intense sunlight results in wines of great concentration, a long dry growing season helps develop big aromas and even ripening, and cool nights help natural acidity, helping wines to age.
Your homework - compare Clos Henri Sauvignon from Loire and Marlborough.
Recommended
2009 Clos Henru Sauvignon Blanc, $29
Highly distinctive Marlborough wine made in the French style, with ripe tropical fruit flavours and pineapple "bite". Tending dry, flinty and luscious.
2008 La Cote des Monts Damnes Sancerre, $43
From vines situated among the best slopes of Sancerre and Pouilly Fume in the Loire Valley. Less fruit, more understand minerality. A subtle textured wine.