Servilles CEO Jackie Allum shares a few of her favourite things, from gardening to hairstyles, with Viva.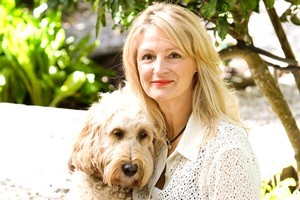 Jackie Allum has been with Servilles since 1999, having worked as a director of education and training, general manager, and now, as CEO. The iconic hair salon employs 10 of the 22 finalists in the L'Oreal Colour Trophy Awards, including New Zealand's hairdresser of the year, emerging stylists and salon of the year, with the winners to be announced at a downsized event in Auckland on April 2. The travel fan, who most recently has been in Italy and Singapore, talks us through some of her favourite things.
10 FAVOURITE THINGS
1. Cire Trudon candles
If it was practical, I would light the house completely by candlelight. I discovered the gorgeous Cire Trudon candles at World Beauty in Vulcan Lane. The hand-made candles feature the most amazing fragrances, ranging from the scents of Cuban cigars to the old abbeys in France. It's well worth a trip to World Beauty just for the amazing service you get from the staff; they share the story of the candles as you experience the different scents.
2. Graeme Cooper stone statues
I have two Graeme Cooper statues, a man and a woman. They're so beautifully carved, and I believe the stone came from the Huka Falls. The woman is much smaller than the man, and the detail is breathtaking - she's so tactile you can hold her in the palm of your hand.
3. Martin Popplewell and New Zealand art
I love the style of many New Zealand artists, and I especially love the latest artwork I purchased - a stunning Martin Popplewell piece from his Gingerfish collection. It has something risque written and camouflaged within the painting so I'm always a bit nervous in case someone cleverly deciphers it!
4. Frangipani
My favourite flowers. I have frangipanis sitting on my deck and eagerly await them flowering every season. My gardens are my great joy; I spend hours in them, both in Auckland and at Pauanui. They're two very different gardens but both are wonderful outlets for creativity.
5. Pauanui bach
I often escape the city on a Friday afternoon, hopefully beating the traffic. The bach in the Coromandel Peninsula has been in my partner's family for 40 years. It was one of the first houses built in the area, and it has morphed and evolved over the years to fit our lifestyles. Once I get down there, life seems very simple; often there's only me, Millie the labradoodle, and my partner on the beach - absolute bliss.
6. Mum's bracelet
Before my mum died she gave me a beautiful bracelet that I've loved since I was a little girl. There's a sweet love story behind it - Dad was an English soldier in Germany after the war and exchanged chocolate, food rations and silk stockings for it. He gave it to my mum on her 18th birthday.
7. Foodie treats
Spending time in my kitchen is definitely high on my list of my favourite things. I love cooking and food - and I'm totally addicted to cookbooks. My favourite is Lucio's Ligurian Kitchen; it reminds me of my holiday on the Ligurian Coast, Italy. I also enjoy Dish magazine - it's such a fabulous source of what's new and where to find ingredients. I think I have almost every issue, and the collection is starting to take over the house.
8. Fly fishing rod
I love my fly fishing rod - not because it's lucky and catches loads of yummy trout, but because it takes me to some amazing, beautiful places.
It gets me up early in the morning to experience some of the most fabulous light and exquisite views in New Zealand. We're also lucky to have dear friends (with the patience of saints) who have taught us.
9. New office
Mid last year the Servilles Academy and Head Office relocated to a lovely old building on Queen St, and I found myself with one of the best offices in Auckland. With floor to ceiling glass on three sides, access to a rooftop garden and beautiful views - across to Albert Park and down Queen St to the harbour - every day I think how lucky I am.
10. Dos by Ivan Lee
When I can, I pop in to see Ivan at Mission Bay for the best big blow waves and clever updos - from top-knots to ballerina buns. I'm always up for something different, so we try new styles that are perfect for an everyday look or special night out ... but they can be tricky to achieve yourself. I love a fabulous blow wave, and a truly great one should last for days.