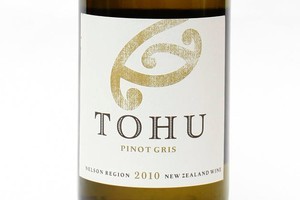 Scoffing at the merits of pinot gris is no longer fashionable - if, indeed, it ever was. Although I do seem to remember a few years ago a number of respected and clever winemakers snorting, huffing and puffing and looking down their aroma-sensitive noses at this relatively new arrival that was gaining traction. For a number of winemakers, pinot gris was seen as either a rather easy style to make, providing not much of a challenge and tending to be one-dimensional, almost teetering on boring or, because it required special attention in the vineyards, it was seen as a nuisance variety.
Wine writers could be equally dismissive, finding pinot gris a tad tedious. It was hard to write about it with any sense of excitement or genuine enthusiasm because, to be perfectly honest, most of the wines were one-dimensional, teetering on boring and more than a tad tedious.
What a difference a decade makes.
The punters knew what they liked and were not going to be deterred or distracted by a bunch of precious writers and reluctant winemakers.
Pinot gris was a classic case of the tail wagging the dog. It found a niche market that rapidly expanded due to that classic social networking phenomenon: word of mouth.
Restaurateurs were pelted with requests for the varietal, especially by women, who found it gentle and approachable but with enough interest, texture and flavour to warrant a second glass. If the charge was led by "ladies who lunch", it was quickly followed by blokes who, perhaps tiring of the same old, same old, thought they ought to see what all the fuss was about.
The fuss is all about subtlety, balanced by an aromatic spiciness with a rounded fragile minerality, not overwhelmed by wood. It's an excellent standalone wine and, because of an absence of big blowsy oak, it slips very nicely alongside most summer alfresco-style dishes such as salads, fish, pasta and white meats.
Pinot gris is now our third-most-planted white grape behind sauvignon blanc and chardonnay and a number of winemakers are making considerable efforts to get it right.
The good news for lovers of this style is it just gets better and we are now spoilt for choice.
Recommended
2010 Tohu Pinot Gris, $22
The country's first Maori-owned branded wine company. From Nelson-grown grapes, it has lots of melon, apple and pear flavours with a whiff of spice. Richly textured.
2010 Astrolabe Marlborough Pinot Gris, $21
A dash of gewurztraminer (5 per cent) gives added spice. It has big aromas of white fleshy stonefruit, pear, vanilla pod and cardamom. This is an easy-drinking, structured wine with a fine mineral underbelly.