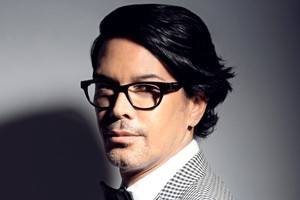 The hair industry's big two-yearly party has been called off due to the Christchurch earthquake. The money usually spent on a ritzy evening and after-party for the L'Oreal Colour Trophy Awards will be diverted to help southern hairdressers get back on their feet.
With more than 50 of L'Oreal's affiliate salons in Christchurch out of action the decision was made last week. "It is more appropriate to look after our salon partners in their efforts to rebuild their businesses than to have a big party in Auckland," said the general manager of L'Oreal NZ Professional Products Division Gary Marshall. Senior industry figures in Auckland, including Rodney Wayne, Paul Serville and Grant Bettjeman, are sending spare equipment south and to look at taking on apprentices and other staff who want to relocate.
The competition to decide New Zealand's top hairdressing talent will continue on April 2 and includes a Christchurch team from Do Hairstyling, which will compete as a finalist in the Salon of the Year Award.
The St Albans salon was damaged, but is working out of leased space in another salon, until its future is determined.
After judging, a modest awards ceremony will be held. "By cancelling the show and after-party we will save the money not already committed or spent and create a fighting fund to assist Christchurch salons. The funds will go directly towards helping the Christchurch salons rebuild their businesses," Marshall said.
It is unclear how many of the affected L'Oreal salons will be closed permanently, with some business owners still waiting to access damaged buildings. Add in at least as many again affiliated with other hair companies or independent and it gives a sense of how, in just one small business sector, many hundreds of jobs are up in the air. Salons on the less affected side of Christchurch are reportedly doing a roaring trade and displaced hairdressers are trying to set up temporary shops.
Auckland entries dominate the awards competition at which hairdressers chosen from throughout the country have to recreate portfolio looks to compete for Hairdresser of the Year, Next Generation and Men's Colourist titles. Individual competitors will show their colouring, cutting and styling skills before judges led by Sydney-based celebrity stylist Brad Ngata and Melbourne's Caterina DiBiase, both of whom have won consecutive top awards in Australia.
Ngata, who grew up in Christchurch, spoke to Viva just two days after the quake struck when he, like everyone, was grappling to comprehend the scale of the disaster. He still has relatives and hairdressing colleagues in the city whom he was hoping would cope. This week he is working at the Melbourne Fashion Festival and he also has hair to orchestrate for Myer's autumn winter collection. He is looking forward to checking out standards here, saying: "New Zealand has a very high calibre of hairdresser."
Asked about the relevance of hair awards, which are a big deal in the industry but can often yield edgy looks the public might not rush to wear, Ngata said it was fine line between getting the commercial and creative right. Judges had to consider technical aspects of colour and cut which might not be readily apparent. The trick to winning styles was "being current and modern and not alienating the consumer".
In his own work, including extensive editorial images, he aimed for beautiful hair that looked like not too much product had been applied. Natural but worked, was how he described the effort that went into a tousled, but controlled look. At his two Sydney salons, balayage remained popular - "gone are the days of heavy thick streaks" - and blondes generally were muted in tone. Trend-wise, copper red was showing strongly for winter.
Simply stunning
If you're tired of choosing from a counter-load of cosmetics, then the concept of a new boutique range is bound to appeal.
Just three products make up the Max Factor Xperience range. If that sounds a bit underdone, leading makeup artist Pat McGrath choose to trial the trio on models at the Twenty8Twelve by S. Miller show at London Fashion Week.
Take one mascara, one foundation, and one gloss lip balm for a naturally polished look that still has impact. This pared-back approach is one of the hottest looks on runways right now.
"With just three products I was able to create a flawless, polished, fresh look with a barely there feel - an invested-in look that women all around the world aspire to," says McGrath, who also does makeup for the likes of Dior.
McGrath says she was inspired to co-create the makeup essentials range with Max Factor, by a trend towards lightweight sensory fashions. This is reflected in a weightless foundation that delivers good coverage and a lip balm that marries colour with moisture.
In launching the Xperience range with a more styled up look than its usual mass-market products, Max Factor says it is tapping into the global trend for luxe simplicity. The easy style of dressing also underpins the label of actor Sienna Miller and her sister Savannah.
Miller became known for her boho chic fashion sense well before she cemented herself in Hollywood. Her sister apparently designed for her as a child, making the idea of starting their own label conceivably more than just the brand extension many celebrity fashion and beauty collaborations seem to be.
A new century
Nivea turns 100 this year and with its selection of singer Rihanna as its global ambassador for the celebrations, the brand is seeking to modernise its image. The traditional blue pottle of Nivea cream has long been a familiar sight in many New Zealand homes and its sunscreens are top supermarket sellers, but now the company wants to ensure its longevity by broadening its appeal beyond the family shopper to younger women looking for affordable skincare products. Rihanna will front a global marketing campaign for the brand, which is owned by giant German company Beiersdorf.
Clawing the stars
Tweenagers we know seem over floppy-haired singer Justin Bieber, who has just turned 17, but that hasn't stopped O.P.I rolling out a nail polish line in his name.
It must be said the seven poppy colours in the mini-sized Nicole by O.P.I One Less Lonely Girl Collection are rather cool. They cost $18.90. O.P.I has also introduced what it calls a sorbet polish, with a softer look than the usual high gloss finish. The sorbets are part of its recent Texas colour collection.
The Katy show
She's done a deal on her nails, has a perfume out overseas, and now her hair is sorted. Katy Perry has just signed on as the face of ghd. In exchange the hair styling company is sponsoring the I Kissed A Girl singer's California Dreams Tour, which is coming to Auckland. The ghd campaign has been shot by renowned photographer David LaChapelle. The company says Perry's saccharine retro sassy style embodies their "spirit of female transformation and empowerment".
Mousse me up
A new mousse formula hair colour from Schwarzkopf offers an easier way to apply home hair dye. Simply spray the Perfect Mousse mixture into your hands and work it through the hair like rubbing in shampoo. The mousse won't drip, helps condition hair for added shine, and makes getting at those tricky back spots easier. The ammonia-free mix also covers grey and comes in 10 shades. Available in supermarkets and pharmacies for $15.99.
VIP Viva
Viva is giving five readers the chance to try out the Max Factor Xperience products and to win a Twenty8Twelve design that cannot be bought in store. The limited edition scarf features images of parakeets - owls are so last season - and is in lightweight cotton to echo the feel of the makeup collection.
To be in the draw to win the Twenty8Twelve scarf and Xperience trio of products, simply email your name, address and contact phone number to vipviva@nzherald.co.nz with "Max Factor Xperience" in the subject line. Entries close March 21. Winners announced March 23.
(The Xperience range is in store from next week and is priced from $19.99 for the Sheer Gloss Balm to $38.99 for the foundation. Max Factor stockists include Farmers, Kmart and selected pharmacies.)