It's an exciting thing to discover a bar that has the right mix of interesting wines and good music.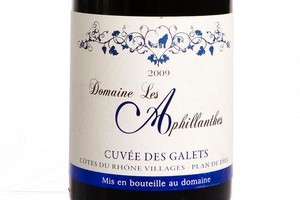 Step off the main street, go through a mysterious unmarked door and enter the Golden Dawn. No it's not a magical order, rather a new Auckland bar that's swiftly becoming a cult rather than occult destination for the discerning drinker and lover of music eclectic.
I must confess, it's been a long time since I've been bewitched by a local bar. In many, what's on the wine list makes me pine for the more exciting stuff I've got at home. And when the wine list works, then the music frequently falls flat, with uninspired sounds liable to put me off my imbibing. Too many establishments play it safe and stick to a slick formula, but Golden Dawn is a refreshing change.
Quietly opening its doors just before Christmas, Golden Dawn was founded by Sam Chapman, co-owner of Wellington's Mighty Mighty bar and ex-Matterhorn, along with creative coiffeur and The Department Store owner, Stephen Marr. They've assembled a group of passionate professionals to advise on all key areas of the bar, which is run by well-travelled NZ hospitality "gypsy" and former New York West Side bar manager, Kelly Gibney.
From the start they've done things differently, from leaving the bar's promotion to word of mouth to setting a two-year time limit on the venture. "It's not just a commercial endeavour, it's a cultural project," maintains Gibney.
Conjured up by the man behind Matterhorn's impressive vinous selection, Stephen Wong, the wine list proved something of a mystical experience, featuring as it did many bottles I'd never seen on any list here before. These include a mixture of some of our most exciting local producers, such as Pyramid Valley, Herzog and Rippon, as well as an adventurous selection of foreign wines, united by the fact that they're all made organically, biodynamically or at the very least with minimal intervention.
"We find that most of the truly interesting wines of late just happen to fit roughly into a recent concept termed 'natural wine', which consolidated in reaction to wine's increasing industrialisation," Wong explains in the foreword to his list. "These artisan wines are the opposite; displaying as little winemaking artifice as possible, focused on expressing authenticity, individuality and origin."
It's a bravely esoteric selection, but a successful one, helpfully divided into sections suggesting styles from "juicy, crunchy whites" to "sturdy, smoky reds". I wasn't so sure about the gendering of the "virile, spicy reds" category, but I'm just splitting hairs.
"Having a natural wine list fits really well with our overall philosophy," explains Gibney, "for example we have a grower champagne instead of a big brand. There's no vanilla vodka, no Red Bull at Golden Dawn, but our staff are here to take the customer's hand and steer them in the right direction if they want to venture into something new."
Golden Dawn's decidedly non- mainstream music policy guided by Matthew Crawley is another attraction for anyone like me who's more excited by the sounds of Sun Ra than Gaga. Its DJs are music fans rather than pros, playing from their personal collections, spinning grimy rock 'n' roll to Serge Gainsbourg, punk to the obscure European minimal wave that was playing on my first visit that I'd only ever heard before in my own lounge. If you're into Justin Bieber washed down with a standard sav, then this may not be the place for you. "It's all about attitude," says Gibney, "We encourage our customers to be engaged rather than passive and be prepared to be challenged."
I'll certainly raise a glass of Domaine Cedric Bouchard Inflorescence La Parcelle Blanc de Noirs grower Champagne to that!
Picks from the Golden Dawn's wine list
"RICH TEXTURAL WHITE"
Domaine Bott-Geyl Pinots d'Alsace Les Metiss, Alasce France 2007
If you like pinot gris then try it in this fascinating combination alongside pinot blanc, pinot auxerrois, and somewhat surprisingly, pinot noir (fermented without its skins as a white wine). It's soft and fleshy, with notes of apple, pear, stone fruit and honey over a minerally undercurrent. (Also available from Maison Vauron.)
"VIRILE , SPICY RED"
Domaine des Aphillanthes Cotes-du-Rhone Les Galets, France 2009
Briar fruits abound in this rich, earthy and spicy Southern Rhone blend of grenache, carignan and mourvedre with a hint of dried herbs and suggestion of stones. (Also available from wineimporter.co.nz)
"STURDY, SMOKY"
Vinya l'Hereu Petit Grealo, Costers del Segre, Spain 2004
This intriguing wine is the most challenging of the trio, but if you're game this blend of merlot, cabernet sauvignon and syrah delivers a complex and savoury mouthful of smoked meat and hay, spicy dark berry fruit and tobacco. (Also available from Wine Vault, Bacchus Cellars, Village Winery, Accent on Wine, Wine Direct.)