Don is the editor of Thirst magazine.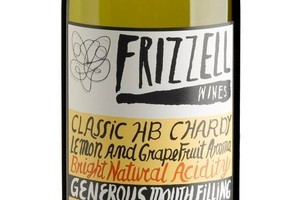 Thanks to the recent soaring temperatures I've fallen in love with my fridge over the past few weeks.
Is there anything as refreshing as an ice-cold drink on a hot day? The condensation on the outside of the glass adds a shiver of anticipation to any well-earned drink, but you can overdo it, especially with wine.
Certainly, white wine should be chilled, but it should never be over-chilled. The delicate flavours of sauvignon blanc, for example, are blunted by over-chilling.As a rule of thumb, I've found that the more flavour a wine has, the less chilling it needs. A rich chardonnay only needs half an hour in the fridge, while pinot gris can cope with an hour or more. Riesling and gewurztraminer are best with minimum chilling, while 45 minutes is long enough in a fridge for sauvignon.
And in warm weather it might pay to chill your reds slightly as well. It might seem counter-intuitive, but reds are best served at room temperature. One of the worst things that can happen to a red is that it gets overheated.
You wind up with an alcoholic jam, with elevated hot fruit characters and an overt alcohol burn, so whacking it in the fridge for 15 minutes or so before opening won't hurt it at all. Lighter reds, such as cabernet franc and pinot noir, can be served quite chilled and be even more refreshing than at room temperature, especially alongside lighter summer foods. Play around with times and temperatures until you find what suits your own palate.
Frizzell 2008 Hawkes Bay Chardonnay Third Run, RRP $21
Chardonnay as it should be, brimming with peach and citrus aromas as well as a nice nutty, toasty character. The fruit stands out on the palate, with ripe grapefruit and nectarine flavours, blended seamlessly with a nutty, almost smoky undertone and balanced by a crisp acidity. Near-perfect chardonnay.
Mackenzie's Pardon Free Flow Pinot Noir, RRP $24.99
A new label from Waipara and a lovely debut. A lighter style of pinot, with nice soft fruit aromas and a hint of savoury oak. Uncomplicated but very satisfying. Every bottle of this kicks in a donation to prostate cancer research.