When this variety is doing its job well it can transport you to a different place.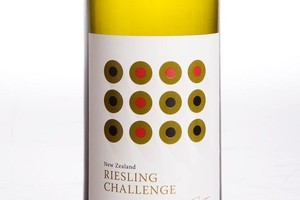 If you didn't manage to get away this summer, let me suggest a substitute. Just pour yourself a glass of good riesling, sit back and engage in some armchair travel as riesling has the power to transport the drinker to the place where it was grown.
This was something explored at Waipara's recent In Praise of Riesling event, whose tasting of top international examples took me paddling past the precipitous slatey vineyards on the banks of Germany's cool Mosel River; wandering through the hot dry valleys of Australia's Clare Valley; looking down the stony terraces of Austria's Wachau region; before feeling the cobble stones of Alsace's medieval streets beneath my feet.
A sip of each great riesling offered a powerful taste of the soils and climates that shaped it, and sometimes just a whiff of their winemakers, too.
My final destination, both imaginatively and literally, was the limestone hills and gravel flats of the Waipara Valley, the local wine region that has hung its hat on this veritable raconteur of a variety.
From flagship examples made by the region's more established riesling producers such as Pegasus Bay and Muddy Water, to newer releases from names such as Greystone, Black Estate, Mountford and Crater Rim, it's clear that many of Waipara's pure and poised rieslings are now taking their drinkers on some exciting journeys too.
One interesting expedition presented at In Praise of Riesling, was the inaugural Riesling Challenge. In this, 12 respected riesling makers from across the country were given grapes from the same Waipara vineyard to make into a wine, which were judged late last year.
Although the rationale of the Riesling Challenge was more to investigate the winemaker's influence than the expression of the vineyard, given the strong imprint that site has on riesling, I was intrigued to see how similar the wines would be. Or indeed how different.
While the region's characteristic threads of tangy lime and mineral ran through many of the wines, a large degree of stylistic diversity was evident in a line-up that traversed the sweet to dry, light and fruity to more concentrated and textural. Just as Marvin Gaye's cover of Yesterday is a far cry from the version by Boyz II Men, the winemakers' interpretations of the same raw material were, in some cases, poles apart.
It looks likely the challenge will be held again in 2012. Next time it would be nice to see it focused more on coaxing out the true character of the site rather than the signature of the winemakers.
For me it's this focus on place that's the future of riesling in this country and what will make the world's riesling lovers increasingly want to take a trip with our examples. It's early days yet, but In Praise of Riesling certainly showed that ours are starting to go places.
JOURNEY'S END
CHALLENGER CHAMPION
Matt Donaldson's Riesling Challenge Waipara Riesling 2010 ($299 as part of a mixed case of 12)
It was the wine made by Pegasus Bay's Matt Donaldson that was voted the winner of the first New Zealand Riesling Challenge. Like a number of the other winemakers taking part, Donaldson noted that the grapes for this had been picked earlier than they would have been for his estate's own riesling - the time of harvest being a another crucial factor dictating riesling's style. So to emulate a riper style, Donaldson had "a little experimental fun", concentrating the grapes' sugars by freezing his fruit. Despite this winemaking wizardry, this was the most delicious of the dozen for me, with its considerable sweetness balanced by fresh citrus, supporting notes of delicate peach and mineral. All 12 are available in a limited release mixed case. (From rieslingchallenge.co.nz.)
SUCCESSFUL EXPERIMENT
Muddy Water Reloaded Waipara Riesling 2009 $31
Muddy Water makes some of the country's best dry rieslings and this was something of a successful experiment with the style. In its Reloaded riesling, the same grapes that go into its standard dry riesling were fermented in barrels rather than steel vats, resulting in a wonderfully concentrated and textural wine, with strands of grapefruit and nut coiled around its tight, steely core. (From muddywater.co.nz.)
ONE TO WATCH
Greystone Waipara Riesling 2010 $26
Greystone has swiftly established itself as a Waipara winery to watch. This is its main riesling in an exciting range, which is a fabulous fusion of fleshy peach, mineral and spice, backed by racy lime. (From fine wine stores or greystonewines.co.nz.)