Don is the editor of
Thirst
magazine.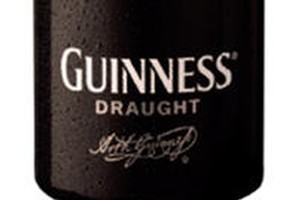 People automatically assume that I love Guinness because I'm Irish. As with all cliches, it contains a central truth which is that I love Guinness with the sort of passion that makes some people uncomfortable.
Guinness was the first beer I ever tried. I found it bitter, shockingly sour and bereft of any nice flavour at all, but then I was only 10 years old.
I persisted, though, and grew to love this Irish icon. It is filling, versatile (my mother used it so much in cooking that I thought we had shares in the company) and there is an honest simplicity to it that appeals.
I still love the look of a fresh pint, something I was reminded of when I attended the Guinness Pint Master pouring competition. It should resemble a young priest: tall, elegant, dressed in black with a white collar and full of earnest intentions.
Next, I love the breaking of the crust, pushing the upper lip under the head to get at the beer beneath and the delicate white moustache it leaves.
And then, of course, I love the beer itself: a heady blend of hops, caramelised malt and black coffee.
The problem Guinness has is that it is an uncompromising beer, meaning you love it or hate it.
It's not the only Irish stout, of course. Murphy's is its great rival, a milder brew from Cork and a fantastic beer in its own right. But you have to be careful where you drink it. If you see others drinking it, chances are it's good, as the more that passes through the pipes, the fresher it will be. And life is too short to drink stale stout.
Guinness
RRP 4-pack cans or 6-pack bottles, $16.99-$18.99
Almost black in the glass, with hints of red, the nose is packed with toffee, coffee and savoury beef notes. On the palate, there is a dry hop flavour and a rich, velvety malt softness to balance it out, followed by a long, espresso finish. A divine beer.Pot Kettle Black
RRP 330ml bottle $4.95
Not exactly a stout, more of a black IPA, but a great drop from the lads at Yeastie Boys. Filled with fresh hops on the nose and a rich, deep maltiness to balance it on the palate. Worth searching out, it's a treasure.