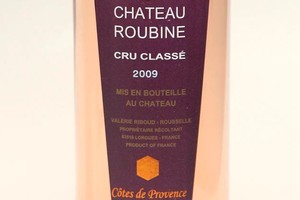 While summer continues to roll on, the fashionable tipple should still be rosé. No one is quite sure what is behind the rise and rise of this previously lowly ranked style, but it's popping up all over the place.
No doubt the serious attention being paid to this summer sipper by winemakers has helped, with many producers to choose from. It's affordable, looks good, tastes great and is food-friendly, with many different flavours, depending what grape variety it's made from.
As you would expect, Central Otago and Wairarapa tend to use pinot noir grapes while merlot gets a nod further north, especially in Hawkes Bay. Innovation has been displayed by a number of producers who have experimented with malbec, cabernet franc, chambourcin, syrah and cabernet sauvignon, with a whole raft of blends emerging.
In their own special way they all seem to work and vary from being lively, fruity and sweetish (pinot) to weightier, rounded and tending dry (merlot or merlot-dominant).
Everything else reflects a rainbow of flavours but all have their own particular charm. The secret in finding a rosé you enjoy is to try a wide variety and zero in on what tickles your fancy, regardless of grape variety.
There are many good New Zealand producers and prices vary between $14 and $30, with most around the $20 mark.
For the more adventurous or those looking to embrace a distinctly different style of rosé, look no further than France. As Jean-Christophe Poizat of French specialist importer Maison Vauron is fond of saying, "You haven't lived until you try a rosé from France."
International wine guru Robert Parker buys a case every summer of Mourgues du Gres Costieres de Nimes, a wine readily available here and just over $20 per bottle.
French rosé is quite a different beast, with grenache, syrah, mourvedre, cinsault and carignan grapes often used, producing wines that can be extremely dry and tantalisingly subtle. The colours can look a bit washed out but don't be fooled. These are rosés of character, style and panache.
Recommended
2009 Chateau Mourgues du Gres, $22-$50
Equal parts grenache and syrah with a dash of mourvedre. Full-bodied, exuberant and fleshy with an in-your-face personality. A bright and breezy wine with strawberry flavours and a dry finish.
2009 Chateau Roubine Cotes de Provence, $32
Bone-achingly dry with flavours of cold tea and hints of almond. This is a completely unique style of rosé with a pale, washed-out orange colour. Perfect for the adventurous palate.