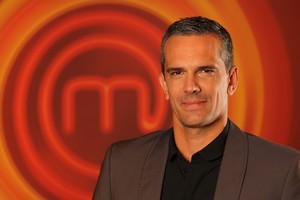 Josh Emett, a Kiwi chef now running Gordon Ramsay's restaurant in Melbourne, joins Simon Gault and Ray McVinnie on the judging panel for the second round of MasterChef this week.
More than 1000 amateur chefs put themselves forward for the show, all dreaming of making it big in the culinary world.
Some were doctors and lawyers who had always harboured a dream of turning their love of cooking into a career. Some travelled from as far as Wanaka to Auckland to audition, and one discharged herself from hospital where she was recovering from pneumonia. Special consideration was given to one contestant who was prevented from making the first audition in Christchurch because the road from Franz Josef was closed due to flooding - she auditioned the next day.
Emett was a guest chef on MasterChef last year, and soon afterwards was asked to be on the show full-time. He thinks this year's bunch will raise the bar even higher: "They've seen it and thought I can do that better and they're going for it.
"We've got some really good contestants this year," he says. "The standard is really high but there's always a couple of clangers in there and it's sort of funny to see as it puts things in perspective.
"The clangers were the guy who brought in a fish pie and I broke down and laughed because I didn't expect to see what I saw on the plate - I had an idea in my head for what it should look like and when I got up to the plate it was just bizarre. People are nervous, sometimes they don't have the elegance and that's what I mean about digging into the layers and see what's in there and see if they have a clue about cooking, technique, seasoning ... ."
In episode one, each cook has one hour to prepare and present their signature dish in the hope of being handed one of the 25 aprons by the judges - their ticket to the next round.
LOWDOWN
When: Sunday, 8.30pm
Where: TV One
What: Flashing the pan
- TimeOut