Your guide to Valentine's Day drinking.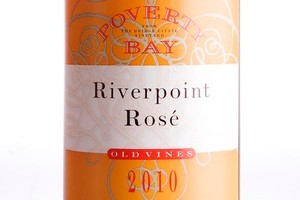 For the single or those cynical of marketing-manipulated celebrations - okay, that's me - Valentine's Day is nothing to make the heart skip a beat. However, for those of you heading out on a hot dinner date next Monday, or indeed at any time of the year, here are a few tips to ensure the wine side of your rendezvous proceeds without a hitch.
Very few women, I'd wager, and men too, find the date who whips away the wine list and orders without consulting them an attractive proposition. Even if you know your wines, what you're going to share should be a joint decision. If it's a new partner whose tastes you're yet to understand, finding out the kind of wines that turn them on is all part of getting to know them. And if they're a longer term love, be daring together rather than opting for something predictable without discussion.
If it does fall to you to choose and you're the one footing the bill, don't be a cheapskate, or on the other hand feel you have to buy one of the more expensive bottles on the list. Anecdotal evidence suggests that those overwhelmed by wine lists often opt for the second cheapest, regardless of its suitability.
When in doubt - and if you're in an establishment that takes its wines seriously - consider asking the waiter's advice on what would go well with the dishes you've chosen. You may want to wow your date with your sophistication, but getting the wine choice spot on is far more impressive than charging in blindly and picking something potentially inappropriate. Plus, it's always best to be yourself. If that's 'fessing up to vinous ignorance, it should gain you respect rather than disdain and pave the way to an honest relationship!
Those cooking for their companion, who are not sure of their wine tastes, would do well to ask them about their preferences and dislikes, just as you would with food.
If they don't make any specifications, then it's a nice touch to try to pick wines to go with the dinner.
Have some fun with the wines you select and use them to say something about your personality. Sauvignon blanc could suggest someone who likes to play it safe; a good riesling or pinot noir conjures up more of a connoisseur and something foreign imparts a cosmopolitan air.
A glass of something bubbly is a good way to start your date. Champagne's the classic aperitif, but a good local fizz will still fit the bill: think pink if you're romantically inclined.
If your date's drinking more slowly than you are, resist the temptation to keep topping yourself up. It's not terribly polite and if you order drinks at a very quick rate you could give the impression that you're a lush: or, if thrust upon your paramour, that you may be a lecher who wants to get them woozy so you can have your wicked way.
Now on to some aesthetics. Delicious though they may be, red wines made from more deeply coloured varieties such as cabernet sauvignon and shiraz, can stain your lips and teeth. If you don't want to engage in a spot of surreptitious tooth brushing or embrace this look on your date, choose a white, rose or lighter red grape, such as pinot noir. Or just abandon yourselves and get messy together.
Finally, don't drink too much. Sharing one bottle is a sensible limit. Drunkenness is rarely attractive and can severely impact on the quality of the next segment of your soiree.
IMPRESSIVE PINK DRINKS
OLD AMOUR
Poverty Bay Riverpoint Old Vines Gisborne Rose 2010 $20
This delectable dry rose, with its bright strawberry fruit, fresh orangey citrus lift and waft of violet, has some history behind it, in being a blend of merlot and cabernet franc from some of the oldest vines in the Gisborne region at the historic Riverpoint Bridge Estate. (From Herne Bay Cellars.)
SEDUCTIVE SPARKLER
Cloudy Bay Pelorus Rosé NV $39.99
If someone served me this on a date, I'd certainly be seduced by this fresh and focused new rosé from Cloudy Bay's sparkling stable. It's easily some of the country's finest pink fizz, with its elegant red fruit over a complex yeasty and minerally undercurrent. (From Glengarry.)
STYLISH SUITOR
Champagne Billecart-Salmon Brut Rose NV $150
One of the ultimate rosé champagnes, Billecart-Salmon remains on form. Sensually silky, its fragrant layers of delicate berry and apple fruit, nut and yeasty savoury nuances are wrapped around a fine mineral core. Fresh and stylish - just how I like my champagne. (From Caro's, Fine Wine Delivery Company, Hobson Liquor, Bethlehem Wines & Spirits, Frog in a Barrel, Liquor Quay, Hamilton Wine, Wine Vault, Wine Circle.)