Don is the editor of Thirst magazine.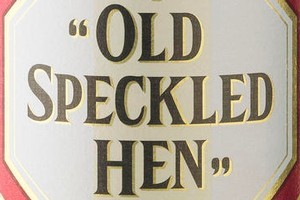 The more breweries I visit the more I realise just how good New Zealand beers have become over the years.
There used to be a preponderance of multi-coloured lagers, all tasting pretty similar, but these days the range is as wide as you could wish. Often the only problem is getting hold of the stuff. This is where bars come into their own, although there still aren't enough bars offering a decent range of beer, with most of them being tied to one brewery.
The Cock & Bull chain, however, features predominantly its own beers and I was lucky enough recently to catch up with brewer Shane Morley for a quick tour of the brewery and a few sips of something cold and refreshing.
As a core range of tap beers, you won't find anything remotely similar in any chain of bars in this country.
From the Blue Goose premium lager - nicely hopped, offering a crispness often missing in the style - to the spicy, fruity and strong Monk's Habit, the beers make quite definite statements.
My own favourites are Fuggles - an English bitter style, with a surprisingly rich malt character coming through, drawn through traditional gravity pumps - and Dark Star, a porter, rich and dark, redolent of chocolate and coffee, but with low levels of bitterness.
The chain also offers a wheat beer, Buxom Blonde, and a classic New Zealand-style draught, as well as a range of more commercial styles. Now if only they'd bottle it so I can drink it at home.
Old Speckled Hen
RRP 500ml bottle $7.99
Golden copper in colour, the nose is classic English bitter, with fruity notes over a hoppy bitterness. That follows on the palate with more emphasis on the sweet malt. Crisp dry finish, lovely ale.
Belhaven Wee Heavy
RRP 500ml bottle $7.99
A lovely nose, full of malt loaf and ginger with brioche notes and hints of spice and suger. An incredibly complex ale, with treacle, tar and leather notes coming through the stewed fruit characters. The finish is astounding.