Quality smallgoods, dried delights and exotic produce are set to make their mark.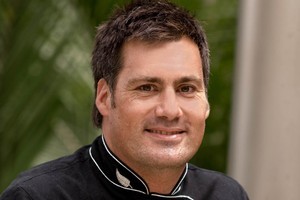 Driving through Mission Bay on a long hot summer's weekend, the icecream parlours are packed with customers eager to indulge in life's simple pleasures. But the food news for the year ahead is not all good.
Online meat retailer Ruby's List has warned of a lamb shortage and a price spike, and juvenile Pacific oysters have been contaminated with a virus, leading to an expected shortage later in the year.
But the good news is the increasing range of smallgoods available, such as Polish and Turkish suduk sausages, and some outstanding black hams from Salas, a Serbian butcher in West Auckland.
Meanwhile, Silwood Exports is constantly on the search for growers to supply it with new vegetables, edible flowers and micro-greens. Keep a lookout also for the South American yucon, a tuber with the texture of a nashi pear, and cassava, another tuber becoming more common as a starch replacement for potato.
I also predict the resurgence of dehydrators to make the most of the natural flavours of fruit and veges; rhubarb, feijoa and root vege shavings will be the new dried tastes to try.
As we hit the winter months, pork cheek medallions (available from Ruby's List) will be the "braise" of the year - the fastest cut to slow-cook.
Old-school dining is returning, too. Think hand-cut chunky fries with spiced seasoning, vol-au-vents filled with tasty treats and garlicky chicken kiev rolled into a roulade.
In restaurants, expect chefs to be experimenting with Lacatan bananas from the Philippines, now available here. These are highly fragrant and the flesh turns an orangey-yellow when ripe.
Cardoon, a leafy thistle with spicy, celery and fennel notes will also be making an appearance.
Ethnic foods being taste-tested this year - often driven by media exposure and our travels to off-beat destinations - may include the aromatic cuisines of Syria, Egypt and Turkey, the barbecued meats of Argentina and the foraging trend found in Nordic recipes, popularised by Noma restaurant in Copenhagen, which has also been nominated the world's best.
With increased goats' milk production in this country, I also hope to see producers trying to make goats' milk butter, and I'll be trying my hand at making Obatzda - a hearty Bavarian cheese spread containing very ripe camembert cheese, softened butter, dark ale, diced onion, sweet paprika and toasted caraway seeds.
Get eating.