Don is the editor of Thirst magazine.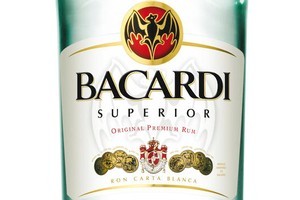 I managed to spend some time on Waiheke Island over the break, soaking up the sun and catching up with friends. Lovely it was, too, except for one niggling annoyance - it was impossible to buy limes on the island. Now this might not sound like too much of a hardship, but when you set your mind on something it can be heartbreaking.
The reason I wanted limes was that I had intended drinking nothing but rum cocktails while I was there.
But the Mai Tai, Mojito, Hurricane, Hemingway Daiquiri and even the humble-but-wonderful Mismo were suddenly out of bounds, much to my chagrin. After all, part of the purpose of my trip was to relax with a couple of rather large rums and, while I was able to lay my hands on some lime juice, it's just not the same as fresh lime.
The reason I had decided on rum was because I was feeling a bit nautical. I rarely have the opportunity to go sailing, so I was quite excited by the thought of even getting on the ferry. It brought out the latent pirate in me, hence the rum.
There can be few finer experiences than watching the sunset over Oneroa with a glass of very old sipping rum in your fist, unless it involves having two large sipping rums.
Rum is a versatile spirit and every liquor cabinet should contain at least one white and one gold rum. That way you're sure to be able to satisfy your inner pirate whenever necessary. Just make sure you have plenty of limes.
Bacardi Superior, $47.99
Very sweet, smooth nose; it's easy to see why this white rum is so popular. Full of pineapple and coconut flavours, showing off its tropical heritage. Spicy finish with hints of white pepper and good length. Wonderful with soda and fresh limes.
Mount Gay Extra Old, $59.90
It doesn't say exactly how old this is, but it is a winner. Lifted pot-still characters, almost a coppery hint on the nose, with smoky caramel to follow. Fragrant and full on the palate, with rich cream elements and elegant wood influences. Long, generous finish, redolent of coffee and vanilla cream.