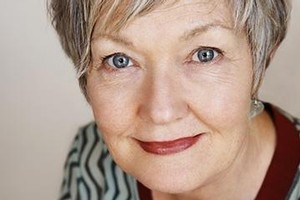 Having a few weeks' break from work and feeling in need of a shot of inspiration to go with the freshly brewed New Year?
Maybe there's that nagging feeling of a career that has come somewhat unhinged and a lack of energy or enthusiasm for work.
Career specialist Dr Dale Furbish says: "Summer is a great time to take stock of career and consider what is really important. This can be a difficult task as sometimes we are too close to the forest to see the trees.
"Books on career have always been popular because they deal with an important and personal aspect of life."
Professor Peter Boxall says: "I recommend walking straight past the 'how to' sections of bookshops. I prefer the biography and history sections. I find a good biography or a good work of social or economic history often gives interesting insights into careers and life changes.
"Personally, I am hoping that the global financial crisis has cut down the volume of 'how to' books in the business section."
Boxall, Furbish and four other Aucklanders involved with careers or publishing provide their picks of a good book for those contemplating a career change or who just want some personal career wisdom, guidance or inspiration during the summer break.
Professor Peter Boxall, University of Auckland Business School
The Seasons of a Woman's Life by Daniel Levinson and Judy Levinson
I am a fan of the late Daniel Levinson's work on the adult life-cycle. He developed the analysis of the mid-life transition - which is a "crisis" for some - and of similar transitions in early and late adulthood.
For me, his second book, written in collaboration with Judy Levinson, The Seasons of a Woman's Life, is the best of his works which builds on, modifies and enhances the path-breaking framework in his first work, The Seasons of a Man's Life.
Both books involve an in-depth study of 40 to 45 lives. They are not simply about careers but about patterns of stability, questioning and change in the whole of a person's life.
Kaye Avery, career and transition consultant
Crossing the Unknown Sea: Work as a Pilgrimage of Identity by David Whyte
This is my favourite book about transition and describes Whyte's personal and courageous journey and reinvention of himself when he woke up to a career that, although stable and well recognised, was not feeding his soul.
Instead, he found his way to becoming an inspirational poet and writer, weaving the experience of his own transition into his presentations and poetry to help transform organisations and workplaces.
It's a truly inspiring book for anyone considering changes to their work life. Ray's story makes you feel as though anything is possible.
Whyte describes his transition and, while dealing with the uncertainty of it all, [learns] to trust that his future will unfold just as he intends it to.
"I loved this book for the realism and courage Whyte demonstrates whilst going through his own change process."
Dr Dale Furbish, programme leader career development, AUT University
Outliers by Malcolm Gladwell
My pick is Outliers, a fun and easy-to-read book that demonstrates the varied and sometimes circuitous paths people take to career "success" and that there is no one right way to make career decisions.
For most people, careers are made up of unplanned, unknown and unforeseeable events and circumstances.
Often opportunities arise from all around and we need to just decide to follow our heart.
No one has a crystal ball to predict the outcome of career decisions but it is most likely that self-defined success emerges when we do what we like and are sensitive to chances to follow our desires.
Jenny Hellen, deputy publishing editor, Random House
Rebel With a Cause by Ray Avery, Random House
I would recommend the biography of 2010 New Zealander of the Year and recently knighted Sir Ray Avery, Rebel With a Cause, a really engaging read about a remarkable New Zealander, which is funny, sad, wise and entertaining.
It's a truly inspiring book for anyone considering changes to their work life. Ray's story makes you feel as though anything is possible - from a deprived background he built himself a successful career, and then used his business skills to help those in the Third World.
Ray brings together his many talents - being an entrepreneur, a scientist, a designer, an artist, a networker, a motivator and a charmer - to make things happen for the good of others.
Ray's story is a great example for people who are seeking something more in their work life.
Carole Beu, The Women's Bookshop, Ponsonby
Her Life's Work: Conversations with Five New Zealand Women by Deborah Shepard
Her Life's Work is an affirming and encouraging read which contains intimate conversations with five inspirational older women, all of whom have had successful careers, while at the same time managing the demands of family and the expectations that society puts on women.
[The women include] Dame Anne Salmond, historian and author; Jacqueline Fahey, artist; Margaret Mahy, renowned children's author; Dame Merimeri Penfold, university teacher and linguist; Gaylene Preston, film-maker - all women who became successful in their work at a time when society strongly believed that women's primary role was to be a wife and mother.
They show how they coped with these demands and the book makes you feel as though you have sat down to have a cup of tea and an intimate discussion with each of them.
And as a final thought for some fun reading, Beu also recommends the newly published 20th anniversary hardback edition of the classic children's picture book Oh, the Places You'll Go! by Dr Seuss, which she describes as a wonderfully wise and joyous ode to finding one's path through the maze of life.
"It's an inspiring and positive book about stepping out into new experiences - ideal for adults as well as school-leavers."
* Margie Elley-Brown is an Auckland career consultant and writer margieeb@gmail.com.