Don is the editor of Thirst magazine.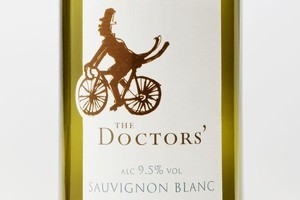 The summer holiday period can be tough going sometimes, with plenty of parties, functions and barbies to attend, as well as the more relaxed few drinks at home.
In these more puritanical times, however, the committed bon vivant needs to be aware that excessive refreshment can lead to social ills beyond simply an expanded waistline, so it's nice to see that there are more low-octane drinks available.
Low-alcohol beer has been around for a while now, even though it is often so well-camouflaged that it can be hard to find. But wine drinkers have been doing it tough over the past decade or so.
It wasn't that long ago that wine was bottled at about 13 per cent alcohol, but better vineyard practices and more good weather have seen alcohol levels creeping northwards. It's not unusual to find even light-bodied white wines sitting at 14.5 per cent alcohol now and though that doesn't sound like a huge increase, it has a definite effect.
The problem for the wine drinker has been that de-alcoholised wines tend to taste awful and grape juice just isn't the same.
Thankfully, there are wineries out there bucking the trend and moving towards a more sensible alcohol level. Many of these are doing it with riesling, the most undervalued wine this country produces. After all, if the Germans can knock out riesling at 7.5 per cent alcohol and make it worth an arm and a leg, so can we.
Neudorf Moutere Riesling, RRP $34.99
A stunning wine, packed with gorgeous grapefruit, orange and lemon-lime aromas. On the palate it is fresh and lively, with a lovely green-apple acidity and a lime character that will grow more pungent with age, all with less than 10 per cent alcohol.
Forrest Estate The Doctors Sauvignon Blanc 2010, RRP $20-$22
Not your normal sav, with a more citrus aroma and on the palate it has ripe grapefruit and lime flavours, with a blackcurrant-like sweetness accentuating the relatively low appreciable acidity. With 9.5 per cent alcohol, it's almost riesling-like with its balance of fruit sweetness and citrus zest.