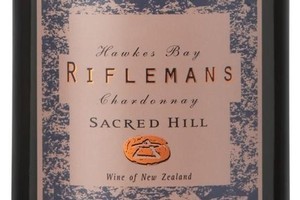 Here is the annual review - albeit lightly - of how the last year shaped up or down, depending on whether you're a producer, a drinker or both.
Most melancholic quote: top Hawkes Bay winemaker, Sacred Hills' Tony Bish: "The fun has gone out of winemaking at the moment."
Missing in action: the Aussies. Sure they're here, but not as loudly or aggressively. Maybe they're seeing us as too small a market. Or have they just given up?
What a turnaround: the number of excellent Aussie metropolitan restaurants with a healthy array of New Zealand wines other than sauvignon blanc on their lists.
Fighting back: chardonnay - less big barrel buttery oak and more complexity and expression of fruit over wood.
Wines that deserve a break: riesling, gewurztraminer and viognier.
Welcome international trend: the number of high-profile French champagne houses that have been promoting their wines and not being so silly on price.
Welcome local trend: restaurants now offering decent wines by the glass, even if they are expensive.
Honourable mention in wine by glass: dine by Peter Gordon, where the fabulous Australian red, "Moss Wood", is genuine value, even at $22 a glass.
Hearty congratulations: Vidal's Hawkes Bay Vineyard Restaurant, 30 years old and still brilliant after all these years. Also celebrating 30 glorious years, Nelson's Upper Moutere Neudorf Vineyard.
Most profound observation: Neudorf's Tim Finn: "We dug in the soil to see where 30-year-old roots were - they're down in the gravel with a million worms."
Essential purchase: a couple of decent glasses. They do make a difference, especially for more expensive fine wine.
And 2011? New Zealand wines will continue to deliver better quality for less, at all prices.
Recommended
2009 Sacred Hill Rifleman's Chardonnay, $54
Consistently one of New Zealand's finest wines. Tony Bish does chardonnay in a full-bodied dry style with complexity and silky textures. Elegance personified.
2008 Waitaki Braids Pinot Noir, $50
Michelle Richardson, always with an eye for excellence, delivers a pinot with sweet fruit flavours, undertones of savouriness and gentle, fragrant aromas. This is beguiling, graceful and delicate.