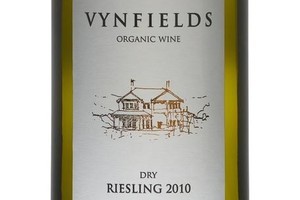 New Zealand's top winemakers will battle it out at the inaugural Riesling Challenge today.
Twelve of the country's best known producers have put their reputations on the line to make the best riesling using the same fruit, picked on the same day from from the same Waipara vineyard. The winner will be announced this evening.
Most wine producers will tell you wine is made in the vineyard. If you've got crap grapes, you're unlikely to make a good wine. If the grapes are stunning, all the winemaker has to do is not stuff things up. However, this challenge puts winemakers on a level playing field.
The dozen includes Mt Difficulty's Matt Dicey who makes great pinot in Central Otago but has a questionable wardrobe, Mount Edward's chorizo-making Duncan Forsyth, Larry McKenna aka the Prince of Pinot and party animal Matt Donaldson of Pegasus Bay.
The challenge will be judged by the winemakers and the lovely Master of Wine Bob Campbell, no doubt sporting his trademark Panama hat.
Regardless of who takes the title, the winner surely is riesling. It's got us talking about the most delicious white grape variety in the world, which can make bone dry to lusciously sweet wines, and anything in-between.
Now is the perfect time to get hooked on riesling. A mixed case of the 12 riesling challenge wines costs $299 from rieslingchallenge.co.nz.
Wines of the week
* Vynfields Dry Riesling 2010, Martinborough ($26, Artisan Fine Wines, The Village Winery).
A floral riesling reminiscent of lavender, roses and white talcum powder. Zingy, lean and minerally with great concentration. A great aperitif or delicious with Thai food.
* Greystone Riesling 2009, Waipara ($26, greystonewines.co.nz).
Probably my favourite riesling in New Zealand at present.
It's vibrant and packed with green apples, citrus and violets.
Medium on the dry to sweet scale with dazzling acidity.
Be warned it could make you do an Oliver Twist: "Can I have some more?"
* Muddy Water Dry Riesling 2009, Waipara ($29, available at fine wine stores).
A juicy yet lean wine full of lime and green apples.
It has amazing purity, great concentration and the balance of an Olympic gymnast.