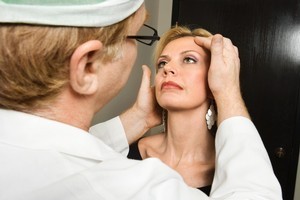 More and more New Zealand women say they would prefer to age gracefully and forgo a cosmetic surgery.
A survey by skincare brand Olay Regenerist showed that the majority of women and men would not indulge in a cosmetic procedure.
Nearly two thirds of the 1007 women who took the online survey would prefer to age naturally rather than going under the knife.
The survey also showed that Kiwi men were just as opposed to women fighting the ageing process with plastic surgery, with six out of 10 male respondents said they favoured a more relaxed attitude to ageing.
Psychologist Sara Chatwin said the findings showed that fewer people were making the decision to have procedures which were not necessary.
"It's becoming clear from this research and from other anecdotal evidence that men and women feel empowered enough to embrace the concept of ageing gracefully," she said.
However, it could be a case of 'Do as I say, not as I do'. Plastic surgeons say the number of women undergoing cosmetic surgery is on the rise.
Linda Kendall, 55, is firmly in the camp of never going under the knife.
"I think once you start it would be hard to stop. It would be very easy to have one and then go back for another and then another. I'd be too scared that I couldn't stop and end up looking plastic like Michael Jackson or something.
"You could very easily think to yourself after having one, 'That's starting to fall, I'll have that done, then I'll have that done'. It would be very hard to stop."
Mrs Kendall said she had not felt any pressure to have cosmetic surgery, although it might be different if she was not still in her first marriage.
"I can see how women might feel like they need to if they were looking for a second husband. Men like younger women and I can see how the pressure to look younger might get to someone in that position."
When Mrs Kendall was younger she said she had thought about getting a nose procedure, but changed her mind after seeing the procedure on television.
"They just hack away at it. It looks very brutal. It put me off it completely. But now I quite like my nose and I've grown very attached to it. I'm glad I didn't go through with it."
She said there was definitely a stigma around cosmetic procedures, especially those designed to slow the ageing process.
"I don't mind it if you choose to pin your ears back if they stick out. But to have surgery to stop ageing is a little dramatic," she said.
Chairman of the Reconstructive Plastic Surgery Research Foundation Dr Tristan de Chalain said he had noticed a marked increase in the numbers of elective cosmetic procedures being performed.
"Everyone's been really busy with cosmetic procedures in the past few months, so I don't know where this data that more people are choosing not to have it has come from."
The most common procedures were facelifts, breast augmentation and tummy tucks, he said.
The stats:
* 66 per cent of women believed they should age naturally
* 61 per cent of men prefer women without plastic surgery
* 23 per cent of women and 19 per cent of men would be offended if asked if they had work done
* 13 per cent of women and 11 per cent of men would recommend a cosmetic procedure to a friend or relative
* 32 per cent of women and ...
* 23 per cent of men said they or a friend has had a cosmetic procedure