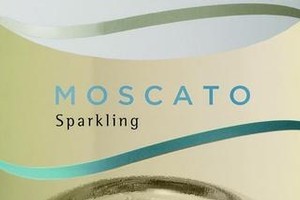 Matakana Estate and its sister brand, Goldridge, went into liquidation at the end of last month, making them the latest victims of the economic downturn and wine oversupply crisis. They follow a string of other wine companies that have gone under in the past six months, including Cape Campbell, Gravitas and Otuwhero Estate.
Another unfortunate consequence of the oversupply situation in the New Zealand wine industry has been the emergence of sparkling sauvignon blanc.
Sauvignon blanc didn't have bubbles in it before the oversupply crisis hit, so it's no coincidence the style emerged when it did.
The French have been making sauvignon blanc and sparkling wine for centuries and have not combined the two for one reason - good taste. Wines that form the basis of a sparkling wine should be high in acidity and subtly flavoured.
Sauvignon blanc ticks the high acidity box, but it certainly does not fit into the subtly flavoured category.
The quality of the base wines are also critical to the quality of the finished wine, but the finest sauvignon blanc grapes are rightly destined for still wines. Unfortunately, many Kiwi sauvignon sparklers are sweet and sour. It seems like there's a dollop of sugar thrown in to sweeten things up, plus a splash of acid for good measure, leaving you with a sour fruit chew sensation.
As you can tell, I'm not the biggest fan of sparkling sauvignon blanc. Fizzy capsicums in a glass is not for me.
They're often overpriced and I'd much rather spend $20 elsewhere. However, if you like it, please drink it and do your bit to end the oversupply crisis.
You may notice there is a rogue sparkler in this week's lineup. I tried hard to find three sparkling savs I thought worth recommending, but failed.
Wines of the week
St Clair Vicar's Choice Sauvignon Blanc bubbles 2010, Marlborough ($19.50, selected retailers, www.saintclair.co.nz)
Zesty passionfruit, gooseberry and green capsicum flavours combine with a gentle fizz. Quite elegant.
Mount Riley Savee 2009, Marlborough ($20.90, supermarkets and traditional liquor stores)
Made in the "traditional method", rather than simply carbonating it like some other sparkling sav blancs, this has attractive apple and vanilla custard on the nose. A good barbecue or beach wine.
Jacob's Creek 2010 Moscato, Australia ($15.95, supermarkets, Liquorland, Super Liquor)
A fun, fruity sparkler that's perfect for Christmas morning.
Zesty lemon, spearmint, rose petals and freshly picked grape aromas on the nose, with appetising sweetness in the mouth.
At 9 per cent alcohol, it's a great wine to give your granny, and she won't end up sloshed.