'Tis the season to try new wine varietals or labels. And think beyond your Christmas dinner to all those parties and post-Christmas barbies. Rebecca Gibb presents a "12 days of Christmas" guide to festive wine.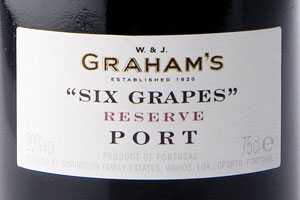 The twelve days of Christmas have been filled with drinking, dancing and eating since the middle ages but the famous song didn't come along until much later and may have its origins in western France.
The French version is much more exciting than turtle doves and partridges in pear trees; it includes three joints of beef, seven spitted rabbits, ten full casks of wine and eleven full-breasted maidens.
This 2010 version is 12 days of suggested Christmas tipples but, sadly, does not include any buxom maidens. Next year perhaps ...
FIRST DAY
Sauvignon blanc needs no introduction. You're all well acquainted with this zippy variety - gooseberry, passionfruit, asparagus, sweaty socks,. You can't get away from savvy no matter how hard you try, so embrace it - it'll also help reduce the nation's oversupply.
Try Jules Taylor Sauvignon Blanc 2010 Best NZ SB at the Air NZ Wine Awards, and it's certainly pretty impressive ($23.90, Glengarry, Liquorland).
Or for something different, try Framingham F Series Sauvignon Blanc 2008. Nutty, textural and alluring ($34.95, Dhall & Nash).
Drink with: Goat cheese or Thai take-away when you're sick of leftover ham.
SECOND DAY
Brit popstars Take That and chardonnay have a lot in common: popular in the 1990s, nowhere to be seen in the 2000s and now experiencing a mini-revival. In the '90s. It's time to make a New Year's resolution to bring chardonnay back for good.
Kumeu River Village Chardonnay 2008 is a bargain from the country's best chardonnay producer ($18-20, kumeuriver.co.nz, blackmarket.co.nz, Caro's).
Drink with: Oysters if it's unoaked chardonnay, or the traditional turkey if it's oaked.
THIRD DAY
Pinot gris is not the most exciting grape in the world, but it doesn't offend anyone and, if you have a crowd to entertain, it's a great glugger. In the right hands, however, it can be interesting.
Momo Pinot Gris 2010, Marlborough has flavours of apple skin and white talcum powder. Complex and savoury, too ($23.90, selected fine wine stores). Or try Astrolabe Discovery Pinot Gris, Kekerengu Coast 2009 for a zesty wine with great structure, delicious savoury aromas and ripe pear notes. ($25.99, Caro's, Hamilton Wine Company).
FOURTH DAY
City of sails? Riesling floats my boat. Riesling has purity, freshness, minerality and lots of other naff wine words. Every year it's supposedly going to be riesling's year, but it never quite materialises. Let's hope that 2011 will be the one in which drinkers wake up to its delights.
Try Prophet's Rock Dry Riesling 2008, Central Otago. It's nimble and delicate with floral perfume. a lively finish and just 11.2 per cent alcohol.
Drink with: White meat and fish, especially smoked salmon. ($32, Wine Vault, Wine Direct, Caro's and other fine wine retailers).
FIFTH DAY
Why do we insist on eating turkey when we could be eating something that isn't dry and bland?
My family has goose on Christmas Day - a perfect match for pinot noir. Its acidity cuts beautifully through the fat. If you can't lay your hands on a goose, New Zealand has the best lamb in the world, which is also perfect with pinot noir, which New Zealand is also pretty good at.
Watch the wallet with the 2009 Starborough Pinot Noir, Marlborough, a juicy quaffer ($24.90, K Rd Liquor, The Village Winery). Or splash out on 2009 Vynfields Pinot Noir, Martinborough, ripe, concentrated and pure ($32, Fine Wine Delivery Co, Point Wines, The Barrow).
SIXTH DAY
Who wants a glass of Bordeaux on a balmy Christmas Day? Not me. All those cabernet tannins paired with a fruity cranberry sauce are a recipe for disaster. And an elaborately glazed ham doesn't like tannins either, so grab a fruity red.
Armantes Old Vine Garnacha 2007, Spain is soft and fruity with a hint of spice ($20, Advintage and other fine wine retailers).
SEVENTH DAY
Sherry isn't just for your elderly relatives sporting a blue rinse. Sherry bars are the new cool in London and Sydney. The problem is most bars have probably had their one bottle of crappy cream sherry open since last Christmas.
A cool glass of bone-dry Fino or Manzanilla sherry is the perfect aperitif - particularly with nibbles like chorizo, almonds and olives. Go on, I dare you.
Try Hidalgo la Gitana Manzanilla ($12.95 187ml or $27 500ml, winedirect.co.nz, Bacchus Remuera, Regional Wines)
EIGHTH DAY
Bubbles are an obligatory part of Christmas. If you can afford it, the Lanson Black Label NV is my pick of the champagne brands for its vivacity, tasty brioche flavours and value for money.
Drink with: Smoked salmon, oysters or fish and chips when you're sick of cooking ($59-$70).
blackmarket.co.nz, winedirect.co.nz, ruralwines.co.nz
NINTH DAY
Port is for life, not just for Christmas, but I admit it's a losing battle trying to persuade people to up their port consumption.
Nevertheless, port is as important as mince pies to Christmas, so grab yourself a bottle, buy a lump of stinky blue stilton or mature cheddar, and indulge. Or crack open those posh chocolates you've been given.
Try Graham's Six Grapes Reserve Port; a ruby port that ticks all the boxes - youthful and luscious, packed with brambles, dark chocolate and spice. It's not particularly complex, but it's classically styled ($59.99, Liquorland Mt Eden and selected fine wine stores).
TENTH DAY
If you're pouring brandy sauce on the Christmas pud you may as well forget about wine matching. But if you opt for cream, you can have a nice sweetie to match.
After second helpings of dinner, try a fresh contrast with Chapoutier's Muscat de Beaumes de Venise 2007 ($29.99 for 375ml, Fine Wine Delivery Co and fine wine retailers).
ELEVENTH DAY
Pedro Ximenez is pronounced Pedro-himi-neth, says my Spanish friend. My Spanish is limited to "How are the bananas today?"(Como son los plantanos hoy?), so I'll take her word for it.
Unctuous, rich and sweet. A splash of PX can transform a scoop of icecream. Fab with all things orange, chocolate or blue cheese. Lustau San Emilio Pedro Ximenez Sherry ($33.99 375ml Fine Wine Delivery Co, Point Wines).
TWELFTH DAY
Doesn't your liver deserve a break?