Don is the editor of Thirst magazine.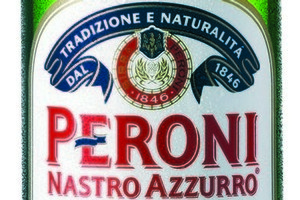 This warm weather has been a bit of mixed blessing for me. On one hand, it's a great incentive to bask in the sun with a few beers, but then I start worrying about melanoma, so I scuttle off to the cool, dark corners of a pub to get plenty of shade.
It has, however, led me to catch up with old friends, which is always a bonus. I've had visitors from around the country and around the world, but none brightened my day so much as the appearance of an old friend from Nelson.
You may have noticed the Stoke range of beers on the supermarket shelves recently. These beers are made by the McCashin family of Nelson who gave us the brilliant Mac's range, before it was sold to Lion in 1999. Those Mac's beers were the first inkling I got that there was anything beyond the insipid sugar water most people seemed satisfied to drink here. Being Irish and having lived in England, I liked flavour in beer, and Mac's certainly provided that.
So I was delighted when it was relaunched in September with three variants (and hopefully more to come).
There is something for everyone in the range.
Another old friend I have become reacquainted with is Geoff Logan, the independent brewer of the marvellous Gisborne Gold. This lager has been a flagbearer for the style in New Zealand for 20-odd years, and it is still one of the most refreshing thirst-quenchers available.
The Gisborne Green, a slightly stronger pilsner version of the Gold (5 per cent alcohol) is magnificent, too. Bitingly crisp, with a nice hop and malt balance, I'm going to be seeing a lot more of it soon.
Peroni Nastro Azzurro
RRP 12-pack $25.99
A European style of lager, with an almost lemon sherbet nose leading to a good weighty palate full of crisp hop and malt notes. Clean, lingering finish, easily available and very refreshing.
Stoke Dark
RRP 4-pack $16.99 or $29/dozen
Good to see a nice dark beer from Stoke again. Reeks of chocolate and black coffee and it's a lovely dark oak colour. On the palate, it's an intriguing mix of bitter and sweet that manages to find just the right balance.